A couple of weeks ago, Phil Ivey cashed $124,410 in the 2019 WSOP.
However, he did not keep even a dime of the money. It was confiscated by US Marshals as part of the payment of the $10 million owed to Borgata Casino.
Just to recap, a few years ago, Phil Ivey and his partner, Cheng Yin Sun, outed the casino out of 9.6 million in a baccarat session. 2 years later, the casino realized that the two players used an edge-sorting technique. Apparently, they used spot defects on the back of the cards to their advantage.
After a protracted legal battle, Phil Ivey and Yin Sun were ordered to reimburse the casino $10.1 million, a figure that includes an additional $500k they won at the craps table. Interestingly, the manufacturer of the cards was only ordered to pay $27. Unfortunately, the casino has never been able to get back the $10.1 million apart from the confiscated WSOP winnings.
Plot twist -Two backers claim they are entitled to a fraction of Phil Ivey's winnings
The controversy surrounding Ivey's winnings continues to deepen. Two poker pros players have also laid claim to a portion of Ivey's winnings.
Dan Cate, popularly known as "Jungleman", and Illya Trincher have filed an objection to US Marshal's seizure of Ivey's WSOP winnings.
According to Trincher and Cate, they fully backed Ivey's $50k buy-in and they had reached an agreement that stipulated that, if Ivey was to finish in the money, the $50k buy-in would be fully reimbursed to the players.
Also, they were entitled to 50% of the profit. Considering that Ivey finished in the money and made a $74,410 profit, the two players claim they are entitled to $87,205 – the $50k buy-in and their 50% of the profits.
To justify their claim, they have cited Nevada law that legalizes and hence allows backing deals. However, let's be real for a second. Considering that a federal Judge gave Borgata the go-ahead to attach Ivey's assets way back in February, it will be difficult for them to get the $87k.
Judging from how the Ivey situation continues to deteriorate, there is a likelihood that his WSOP performance may be his last on American soil. However, we have not seen the last of Ivey. He usually plays in high-stakes tournaments all over Europe and he is always a joy to watch.
================================================================================
What we're all about at
We offer the highest EV poker software, and training tools available on the net. These are recommended and used by today's top poker players from the world. We've been doing this since 2009 with the emphasis on offering unique and creative poker software that will help any level of poker player be a more thoughtful and successful player at the table. We'd invite you to check these titles out:

PokerZion – Get Started with PokerZion's Proven Poker Training for $7! From over 12+ years of playing poker, combined with techniques and tactics used to win over $500k+ in cash games, this the most comprehensive structured learning course on no-limit holdem. And it's only7$! All lessons include a combination of poker training videos, written and audio modules, quizzes and articles. LEARN MORE.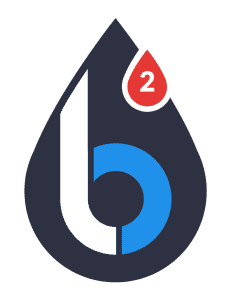 Leak Buster Software – Leak Buster is a poker software that interfaces with your Holdem Manager or PokerTracker database, and extracts key statistics about your play in order to find your largest poker leaks. Its unique scoring algorithm weighs the impact of your leak against average win-rates. And it suggests ways to correct those leaks through the use of videos (over 50) and written modules. LEARN MORE.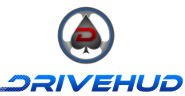 DriveHUD – DriveHUD is a poker database and HUD for your online poker play. It overlays a HUD on your online poker tables, and display vital stats about each opponent on your table. It tracks and records all of the hands that you play online. This allows you to review, re-play, filter, graph and analyze all of the hands you've played. So you can improve your poker game. LEARN MORE.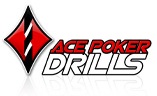 Ace Poker Drills – Ace Poker Drills is a poker training software that gives you a "flash card" style training for Odds and Outs, Equity, and Pre-Flop play. The Pre-Flop trainer will help you to easily recognize which hands to play in different positions. Odds and Outs trainer will get you to quickly calculate your odds and outs in various situations. Equity Trainer will quiz you on equity calculations for different hands. Then you can know your equity in any given scenario. LEARN MORE.