A few months ago, Pokerstars announced that it was working on limiting the effectiveness of seating scripts in cash games.
Well, the online poker titan limited the effectiveness of the scripts, but it has now banned all automated programs on its platform.
On February 27, Severin Rasset communicated Pokerstar's intentions of slowing down the bot infestation that was taking over cash games. The intended policy changes were to level the playing ground, protecting beginners from being targeted by more experienced players.
At the time, the objective of the policy change was to limit the functionality of the scripts in profiling potential clients.
Pokerstars' seating scripts
Since its inception, a creek of players has been using automated programs to prey on weak players. The programs are used to profile other players and select tables with relatively weaker opponents. While it is an excellent strategy to play against weaker opponents, it was taking a toll on cash games.
Pokerstars was forced to act after a petition on the popular Two Plus Two poker forum.
Pokerstars bans all seating scripts
Basing on earlier communication from the poker powerhouse, we did not expect a blanket ban on automated programs. We thought that Pokerstars was only going to impose functionality limitations.
But apparently, we thought wrong. The ban came into effect on April 11 and hence, at the moment, you can't use a seating script at PokerStars.
Here's a forum entry by PokerStars' game integrity representative as posted at Two Plus Two that confirmed the blanket ban on automated programs.
I am a representative of the Stars Group Game Integrity Team.

Due to ring game seating scripts inherently causing this "table blocking", we are making changes starting from today to prohibit players using these seating scripts.

This change is effective immediately. It will take several days to update information on our webpages.

We thank the players who have raised their concerns with us on this issue.

Regards,
Scott S
Was it a good or a bad move?
Well, it will depend on which side of the fence you are on. If you are one of the users who relied on automated programs to target weak players, then, it may not be the best of the moves for you.
However, to the broader poker community, the decision was welcomed with open arms. For instance, on the forum thread, the decision was applauded by almost everyone.
================================================================================
What we're all about at
We offer the highest EV poker software, and training tools available on the net. These are recommended and used by today's top poker players from the world. We've been doing this since 2009 with the emphasis on offering unique and creative poker software that will help any level of poker player be a more thoughtful and successful player at the table. We'd invite you to check these titles out:

PokerZion – Get Started with PokerZion's Proven Poker Training for $7! From over 12+ years of playing poker, combined with techniques and tactics used to win over $500k+ in cash games, this the most comprehensive structured learning course on no-limit holdem. And it's only7$! All lessons include a combination of poker training videos, written and audio modules, quizzes and articles. LEARN MORE.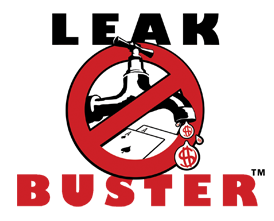 Leak Buster Software – Leak Buster is a poker software that interfaces with your Holdem Manager or PokerTracker database, and extracts key statistics about your play in order to find your largest poker leaks. Its unique scoring algorithm weighs the impact of your leak against average win-rates. And it suggests ways to correct those leaks through the use of videos (over 50) and written modules. LEARN MORE.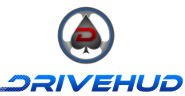 DriveHUD – DriveHUD is a poker database and HUD for your online poker play. It overlays a HUD on your online poker tables, and display vital stats about each opponent on your table. It tracks and records all of the hands that you play online. This allows you to review, re-play, filter, graph and analyze all of the hands you've played. So you can improve your poker game. LEARN MORE.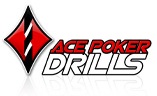 Ace Poker Drills – Ace Poker Drills is a poker training software that gives you a "flash card" style training for Odds and Outs, Equity, and Pre-Flop play. The Pre-Flop trainer will help you to easily recognize which hands to play in different positions. Odds and Outs trainer will get you to quickly calculate your odds and outs in various situations. Equity Trainer will quiz you on equity calculations for different hands. Then you can know your equity in any given scenario. LEARN MORE.