Pokerstars recently rolled out the All-in cash-out feature.
The development has attracted praises and condemnations in equal measure. Here is all you need to know about the new Pokerstar All-in cash-out feature.
A brief recap of Pokerstar All-in cash-out feature
The cash-out feature will allow players to cash out a hand when in an all-position provided that no action is pending. The players will have to make a split-second decision whether to cash out or let the hand ran out. Meaning that players can potentially make a profit without necessarily seeing a hand through provided they are in a superior position compared to other players.
However, there is a catch. The cash-out feature is only available for low-stake games ($0.01/$0.02, $0.02/$0.05, $0.05/$0.10).
Likely Scenarios
At this point, it is worth noting that the cash out will be available to all players in all-in positions. As mentioned earlier, if a player declines to cash out, the hand will play out as normal and stands to win the entire pot.
If let's say in a showdown between two players, one accepts the cash-out offer, the size of the pot remains the same. However, the remaining player does not win the pot automatically.
He has to face off against PokerStars. If the cashed out hand wins, the pot goes to PokerStars.
If let's say both players decide to cash out, their gaming accounts will be credited with the Cash Out amounts. The remainder of the pot goes to PokerStars.
If both players decide not to cash out, the hand runs out normally and the player with the best hand winning the pot.
According to PokerStars, "Players can opt-out of All-in Cash Outs entirely by visiting the 'Settings' menu in the PokerStars client."
Also, it is important to note that cashing out does not affect the probabilities of other players winning the hand.
How is the Cash Out amount calculated?
The cash-out amount is calculated in line with the probability of your cards, at that specific moment, winning the hand. The Cash Out feature does not come free, there is a surcharge of 1% which goes to PokerStars. The 1% fee is calculated based on the current hand value. The cash-out fee does not, however, apply to cash-out amounts less than $0.01.
In addition, dead cards are not considered when the cash-out amount is calculated.
Dead cards are cards which have been folded by other players.
================================================================================
What we're all about at
We offer the highest EV poker software, and training tools available on the net. These are recommended and used by today's top poker players from the world. We've been doing this since 2009 with the emphasis on offering unique and creative poker software that will help any level of poker player be a more thoughtful and successful player at the table. We'd invite you to check these titles out:

PokerZion – Get Started with PokerZion's Proven Poker Training for $7! From over 12+ years of playing poker, combined with techniques and tactics used to win over $500k+ in cash games, this the most comprehensive structured learning course on no-limit holdem. And it's only7$! All lessons include a combination of poker training videos, written and audio modules, quizzes and articles. LEARN MORE.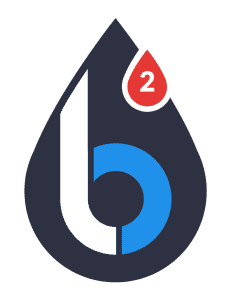 Leak Buster Software – Leak Buster is a poker software that interfaces with your Holdem Manager or PokerTracker database, and extracts key statistics about your play in order to find your largest poker leaks. Its unique scoring algorithm weighs the impact of your leak against average win-rates. And it suggests ways to correct those leaks through the use of videos (over 50) and written modules. LEARN MORE.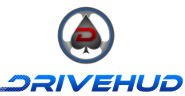 DriveHUD – DriveHUD is a poker database and HUD for your online poker play. It overlays a HUD on your online poker tables, and display vital stats about each opponent on your table. It tracks and records all of the hands that you play online. This allows you to review, re-play, filter, graph and analyze all of the hands you've played. So you can improve your poker game. LEARN MORE.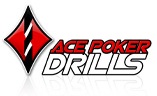 Ace Poker Drills – Ace Poker Drills is a poker training software that gives you a "flash card" style training for Odds and Outs, Equity, and Pre-Flop play. The Pre-Flop trainer will help you to easily recognize which hands to play in different positions. Odds and Outs trainer will get you to quickly calculate your odds and outs in various situations. Equity Trainer will quiz you on equity calculations for different hands. Then you can know your equity in any given scenario. LEARN MORE.