Tom Franklin has put his WSOP bracelet up for sale on the world's largest peer-to-peer market place, eBay. Franklin is asking for a whopping $50,000 for the bracelet.
Tom Franklin is looking for a buyer on eBay for his one and only bracelet. He won the bracelet in 1999 WSOP. He won the $2,500 limit Omaha tournament where he took home a modest $104,000.
The gold bracelet has an asking price of $50,000, and it is up for auction on eBay. To buy the bracelet, you can buy the bracelet instantly at the asking price, or you can place a lower bid and wait for the auction to play out.
It is not looking up for Tom Franklin
Even though it is not yet clear why Tom Franklin wants to dispose of his only WSOP Bracelet, financial challenges may be pushing the 68-yr old veteran to sell the bracelet. However, we should keep an open mind. It can be that the pensioner wants to close the poker chapter of his life by discarding everything to do with poker. Unless he speaks out, we will never know the real reason behind his actions.
However, it is not looking up for Franklin. The bracelet has not received a single bid.
Usually, rarely do WSOP bracelets generate much interest when they are put up for sale on e-commerce sites. For instance, in 1983, Tom McEvoy tried to sell his main event bracelet, but he was not lucky enough to find a buyer.
Max Pescatori sold the only bracelet that fetched a reasonable price. Pescatori sold his seven card stud hi-low bracelet in 2015 for $10,000 to raise money for charity.
Judging from the above case studies, Franklin's $50,000 asking price may be a little on the higher end. Since the bracelet does not have any historical significance, in my own view, it will be impossible to sell the bracelet at $50,000. If he is lucky to sell the bracelet, he will probably have to accept a bid lower than $10,000.
Tom Franklin other achievements
If you started playing poker recently, you might not be familiar with Tom Franklin. He delved into live poker in the '70s, and his first WSOP cash came in 1990. He finished 24th in the main event for $10,000. Since then, he has had 45 WSOP cashes.
His most recent WSOP cash was in 2010. He managed to finish 114th in $2,500 no-limit hold'em event for $4,782.
His most significant live cash earning came in 2005. He won the $5,000 hold'em tournament event in the Five Diamond World Poker Classic held at Bellagio. He took home $434,025.
Currently, Franklin no longer plays WSOP events. Instead, he plays low-stakes cash games and tournaments.
================================================================================
What we're all about at
We offer the highest EV poker software, and training tools available on the net. These are recommended and used by today's top poker players from the world. We've been doing this since 2009 with the emphasis on offering unique and creative poker software that will help any level of poker player be a more thoughtful and successful player at the table. We'd invite you to check these titles out:

PokerZion – Get Started with PokerZion's Proven Poker Training for $7! From over 12+ years of playing poker, combined with techniques and tactics used to win over $500k+ in cash games, this the most comprehensive structured learning course on no-limit holdem. And it's only7$! All lessons include a combination of poker training videos, written and audio modules, quizzes and articles. LEARN MORE.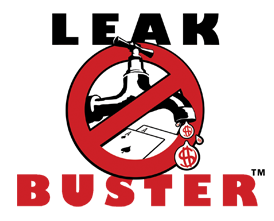 Leak Buster Software – Leak Buster is a poker software that interfaces with your Holdem Manager or PokerTracker database, and extracts key statistics about your play in order to find your largest poker leaks. Its unique scoring algorithm weighs the impact of your leak against average win-rates. And it suggests ways to correct those leaks through the use of videos (over 50) and written modules. LEARN MORE.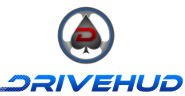 DriveHUD – DriveHUD is a poker database and HUD for your online poker play. It overlays a HUD on your online poker tables, and display vital stats about each opponent on your table. It tracks and records all of the hands that you play online. This allows you to review, re-play, filter, graph and analyze all of the hands you've played. So you can improve your poker game. LEARN MORE.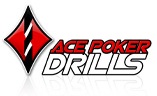 Ace Poker Drills – Ace Poker Drills is a poker training software that gives you a "flash card" style training for Odds and Outs, Equity, and Pre-Flop play. The Pre-Flop trainer will help you to easily recognize which hands to play in different positions. Odds and Outs trainer will get you to quickly calculate your odds and outs in various situations. Equity Trainer will quiz you on equity calculations for different hands. Then you can know your equity in any given scenario. LEARN MORE.