The most awaited poker movie premiered on 20th September and was received well by the audience.
It was not after seeing the movie that I understood the reason as to why the film rates highly among poker players.
The term proposition betting is synonymous with gambling, especially in poker. Therefore, the fact that the movie revolves around a proposition bet made it an instant hit with poker players. Also, the film can be categorized as a comedy which makes it ideal for family viewing. Even though the film has a 5.2/10 IMDB rating, its success across the board was unprecedented.
Just when we thought Vince Van Patten's career was dead in the water, he made a powerful comeback with the 7 days to Vegas film. Van Patten's glory acting appeared to have been long gone, with the poker pro failing to land an acting gig in over a decade. However, after watching the 7 Days to Vegas, we can all conclude that Van Patten has gotten his mojo back. He is even better compared to the roles he played in his pre-teen and teen years.
If you are yet to watch the movie, then you are missing out on the gambling movie of the decade.
Here are samples of reviews from various news outlets
Film reviews
Gambling insiders will recognize the authentic representation of that world throughout the movie. But even if you don't know a busted straight from a royal flush and you've never heard of a prop bet until now, "7 Days to Vegas" works as a broad and funny comedy about some truly bent but hilarious characters. Richard Roeper-Chicago Sun Times
There are compulsive gamblers, and then there's the rest of us — a fact that Walk to Vegas embraces with a genial spirit. The best thing about the movie, the first feature directed by actor Eric Balfour, is that it doesn't take itself too seriously. Co-scripters Vincent Van Patten and Steve Alper get the insane thrill ride of high-stakes wagers, and the cast, led by Van Patten, is in sync with the serious loopiness of the enterprise at hand: a 280-mile trek from the San Fernando Valley to Sin City, for a seven-figure jackpot. The Hollywood Reporter
Here are a couple of reviews I lifted from Amazon
What a fun film! I actually watched it twice which I never do. It's funny and I thought very well written. I found myself laughing out loud in some of the scenes. I loved the ending, but no spoiler info out of my mouth. I liked this film from start to finish! Bravo!!
Excellent movie! Well written and full of laughs. I watched it twice and both of my sons watched it too. We were all laughing. If you want to see a movie that has good acting, funny and a well-written script I recommend this movie. There is even a little surprise at the end
================================================================================
What we're all about at
We offer the highest EV poker software, and training tools available on the net. These are recommended and used by today's top poker players from the world. We've been doing this since 2009 with the emphasis on offering unique and creative poker software that will help any level of poker player be a more thoughtful and successful player at the table. We'd invite you to check these titles out:

PokerZion – Get Started with PokerZion's Proven Poker Training for $7! From over 12+ years of playing poker, combined with techniques and tactics used to win over $500k+ in cash games, this the most comprehensive structured learning course on no-limit holdem. And it's only7$! All lessons include a combination of poker training videos, written and audio modules, quizzes and articles. LEARN MORE.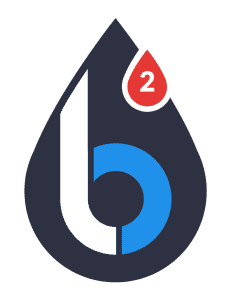 Leak Buster Software – Leak Buster is a poker software that interfaces with your Holdem Manager or PokerTracker database, and extracts key statistics about your play in order to find your largest poker leaks. Its unique scoring algorithm weighs the impact of your leak against average win-rates. And it suggests ways to correct those leaks through the use of videos (over 50) and written modules. LEARN MORE.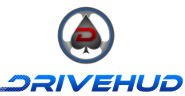 DriveHUD – DriveHUD is a poker database and HUD for your online poker play. It overlays a HUD on your online poker tables, and display vital stats about each opponent on your table. It tracks and records all of the hands that you play online. This allows you to review, re-play, filter, graph and analyze all of the hands you've played. So you can improve your poker game. LEARN MORE.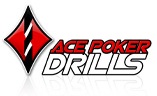 Ace Poker Drills – Ace Poker Drills is a poker training software that gives you a "flash card" style training for Odds and Outs, Equity, and Pre-Flop play. The Pre-Flop trainer will help you to easily recognize which hands to play in different positions. Odds and Outs trainer will get you to quickly calculate your odds and outs in various situations. Equity Trainer will quiz you on equity calculations for different hands. Then you can know your equity in any given scenario. LEARN MORE.