The dream of regulated online poker in West Virginia is a step closer to being a reality. An online gaming bill just cleared its first significant stumbling block.
House Bill 2934 – the West Virginia Lottery Wagering Act was introduced on 17th February. The bill will, if passed in its entirety, allow casinos in the state to offer table games such as roulette, blackjack, slots and most importantly, online poker. This will be in addition to their current offerings.
Virginia is one of the 8 states that have already legalized sports betting in the U.S. If they move with the same pace, the bill is likely to sail through all the remaining hurdles.
On 19th February, the House Judiciary Committee unanimously voted to pass the proposed bill. As a result, the bill was pushed to the House of Representatives for a full vote.
The West Virginia casino bill particulars
From the fine print, only 5 casinos will be allowed to offer tables games over the internet.
The bill also proposes operating licenses to be offered for a $250,000 fee.
On matters regulation, new laws will be introduced to rein in rogue gaming operators in the state.
In addition, the West Virginia Lottery Commission will be the regulatory body overseeing the online operators.
Finally, the casinos will be taxed 15 percent of their total revenues from online gaming.
However, the tax-rate was contested, with delegate Tom Fast suggesting that tax is increased to 35%. However, no one supported his suggestion.
According to Online Poker Report, Delegate Shown Fluharty commented that raising the tax to 35% will just end up killing the bill.
At the end of the session, the delegates agreed the would-be tax to remain 15%.
Race against time
With the hardest hurdle already out of the way, only a "bad beat" can stop the legislation, according to Fluharty. Keeping in mind that the legislative session ends on March 9, the bill has a little over 2 weeks.
However, there's no reason to worry. West Virginia lawmakers have been progressive on matters gaming especially after classifying poker as a game of skill in 2017.
What's next
If the House of Representatives manage to vote for the bill before the legislative session wraps, the bill, Interactive Wagering Act, will be forwarded to the state governor, Jim Justice, for the final signature.
================================================================================
What we're all about at
We offer the highest EV poker software, and training tools available on the net. These are recommended and used by today's top poker players from the world. We've been doing this since 2009 with the emphasis on offering unique and creative poker software that will help any level of poker player be a more thoughtful and successful player at the table. We'd invite you to check these titles out:

PokerZion – Get Started with PokerZion's Proven Poker Training for $7! From over 12+ years of playing poker, combined with techniques and tactics used to win over $500k+ in cash games, this the most comprehensive structured learning course on no-limit holdem. And it's only7$! All lessons include a combination of poker training videos, written and audio modules, quizzes and articles.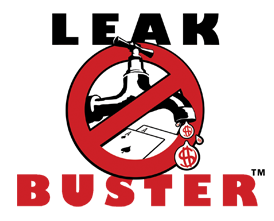 Leak Buster Software – Leak Buster is a poker software that interfaces with your Holdem Manager or PokerTracker database, and extracts key statistics about your play in order to find your largest poker leaks. Its unique scoring algorithm weighs the impact of your leak against average win-rates. And it suggests ways to correct those leaks through the use of videos (over 50) and written modules.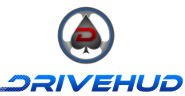 DriveHUD – DriveHUD is a poker database and HUD for your online poker play. It overlays a HUD on your online poker tables, and display vital stats about each opponent on your table. It tracks and records all of the hands that you play online. This allows you to review, re-play, filter, graph and analyze all of the hands you've played. So you can improve your poker game.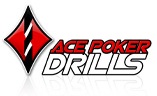 Ace Poker Drills – Ace Poker Drills is a poker training software that gives you a "flash card" style training for Odds and Outs, Equity, and Pre-Flop play. The Pre-Flop trainer will help you to easily recognize which hands to play in different positions. Odds and Outs trainer will get you to quickly calculate your odds and outs in various situations. Equity Trainer will quiz you on equity calculations for different hands. Then you can know your equity in any given scenario.