We all know Phil Ivey as a stellar poker player with an aptitude for high roller tables. However, off the felt, phil Ivey is also an accomplished business man. However, if you are an ardent fan of his, you are obviously aware of his run-ins with the law. A few years back, Ivey – together with Cheung Yung Sun, won almost $20m in Punto banco and Baccarat. However, ever since, it has not been a smooth ride for the duo. What followed is a long-running court battle pitting Phil Ivey against Borgata and Crockfords Casinos.
The unlucky Phil Ivey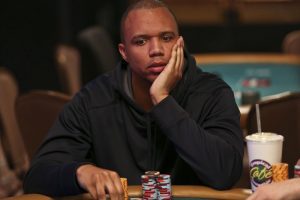 In almost all rulings, Ivey has always found himself on the other side of the fence. In 2016, together with his co-defendant, they lost a civil case where Borgata casino had alleged that the two players had swindled the casino out of millions in 2012. To that end, the poker pros were instructed to pay millions to the casino.
In the recent ruling, a New Jersey District Court ruled against the stay motion that was filed by Ivey's lawyers. This means that unless Ivey files a final appeal, he will have to pay $10.1M to Borgata Casino. This begs the question, is Phil Ivey about to lose the biggest pot in his life?
Was it legal or illegal?
Although the courts and Borgata believe that what Phil Ivey did was illegal, the poker community has been torn right in the middle. In my own opinion, I don't think Phil and Yung Sun broke any law; the terms were already discussed beforehand and the casino agreed. Therefore, the casino knowingly gave Phil Ivey the edge which gave him the upper hand rendering the adage "the house always wins" useless. If anyone was at fault, it should be the table manager and not the players.
Even though cheating is illegal in any casino, land-based or online, I don't think Phil Ivey cheated. However, Phil Ivey has never denied the edge-sorting allegations and his defense has always been the fact that the casino "accepted his gameplay terms and conditions".
Interestingly, the casino even agreed to use a specific deck of cards.
The courts, however, didn't agree with this logic and ordered Ivey to return the $10m he won. He is yet to pay even a dime. Probably, before 30 days lapses, he will file another appeal and hopefully, he will win this one.
==============================================================
What we're all about at

Ace

Poker Solutions
We offer the highest EV poker software, and training tools available on the net. These are recommended and used by today's top poker players from the world. We've been doing this since 2009 with the emphasis on offering unique and creative poker software that will help any level of poker player be a more thoughtful and successful player at the table. We'd invite you to check these titles out: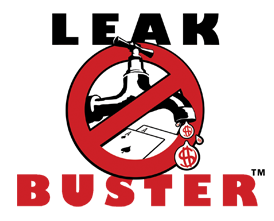 Leak Buster Software – Leak Buster is a poker software that interfaces with your Holdem Manager or PokerTracker database, and extracts key statistics about your play in order to find your largest poker leaks. Its unique scoring algorithm weighs the impact of your leak against average win-rates. And it suggests ways to correct those leaks through the use of videos (over 50) and written modules.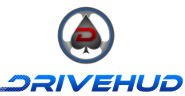 DriveHUD – DriveHUD is a poker database and HUD for your online poker play. It overlays a HUD on your online poker tables, and display vital stats about each opponent on your table. It tracks and records all of the hands that you play online. This allows you to review, re-play, filter, graph and analyze all of the hands you've played. So you can improve your poker game.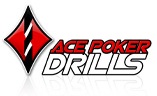 Ace Poker Drills – Ace Poker Drills is a poker training software that gives you a "flash card" style training for Odds and Outs, Equity, and Pre-Flop play. The Pre-Flop trainer will help you to easily recognize which hands to play in different positions. Odds and Outs trainer will get you to quickly calculate your odds and outs in various situations. Equity Trainer will quiz you on equity calculations for different hands. Then you can know your equity in any given scenario.