As a potential global pandemic continues to slow down global economies, the poker community is rife with speculation on the possibility that WSOP 2020 will be postponed or canceled altogether.
In China, the effect of the virus on poker is profound. At the moment, Macau, which is like the epicenter of high roller poker, is on a standstill. Most casinos have closed – a risk mitigation action to slow down the spread of the deadly disease. It's a no-brainer that the casinos are hemorrhaging money at this point.
Even though the effect is yet to be felt in other countries, considering the rising number of infections, live poker may soon grind to a halt. It's no longer a question of if the virus will take a toll on the poker industry but it is about the extent of the damage it will cause to the industry.
Will the WSOP 2020 be postponed?
WSOP 2020, just like its predecessor, will be held in Las Vegas, United States. At the moment, the "corona" situation is not that bad in the country. However, it is evident that the health crisis will only get worse with the rising number of new infections in multiple states.
California, Washington, and Maryland are some of the states that have already declared a state of emergency to combat the deadly flu. In my opinion, if the State of Nevada declares a state of emergency before the commencement of WSOP 2020, a postponement may be in the offing. However, if the number of new infections is kept in check, then WSOP 2020 will most likely proceed as scheduled.
Poker players betting on WSOP postponement
The debate has drawn in a plethora of poker players even offering wagers on the same. Here are some of the wagers offers by a couple of players.
Looking for more action, I want 20:1 that all Live Las Vegas WSOP events will be canceled this year.

— Doug Polk (@DougPolkPoker)
Mike Mcdonald is also looking for some action
Getting many questions so I'll clarify:

I believe WSOP won't happen and would like to be laid 12:1 odds from those who think it will happen.

Happen = at least one "normal" bracelet event occurs on American soil in 2020

I'll do 24k vs 2k min (@DanOBrienPoker will do smaller)

— Mike McDonald (@MikeMcDonald89) February 27, 2020
However, some players are finding it distasteful to wager on "success" of a flu that is likely to affect the whole country.
Daniel Negreanu weighed in.
As a professional gambler I'm open to betting on a lot of things. Not on that list are:

Divorce
People suffering
People dying
People getting a virus

Like if you win a bet like this, do you give yourself a high five?

Seems cold blooded ?‍♂️

— Daniel Negreanu (@RealKidPoker) February 29, 2020
Do you think the WSOP will take place this year?
================================================================================
What we're all about at
We offer the highest EV poker software, and training tools available on the net. These are recommended and used by today's top poker players from the world. We've been doing this since 2009 with the emphasis on offering unique and creative poker software that will help any level of poker player be a more thoughtful and successful player at the table. We'd invite you to check these titles out:

PokerZion – Get Started with PokerZion's Proven Poker Training for $7! From over 12+ years of playing poker, combined with techniques and tactics used to win over $500k+ in cash games, this the most comprehensive structured learning course on no-limit holdem. And it's only7$! All lessons include a combination of poker training videos, written and audio modules, quizzes and articles. LEARN MORE.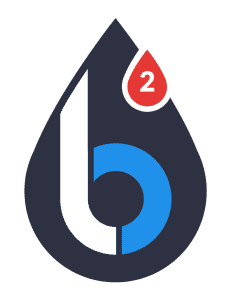 Leak Buster Software – Leak Buster is a poker software that interfaces with your Holdem Manager or PokerTracker database, and extracts key statistics about your play in order to find your largest poker leaks. Its unique scoring algorithm weighs the impact of your leak against average win-rates. And it suggests ways to correct those leaks through the use of videos (over 50) and written modules. LEARN MORE.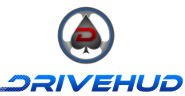 DriveHUD – DriveHUD is a poker database and HUD for your online poker play. It overlays a HUD on your online poker tables, and display vital stats about each opponent on your table. It tracks and records all of the hands that you play online. This allows you to review, re-play, filter, graph and analyze all of the hands you've played. So you can improve your poker game. LEARN MORE.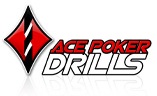 Ace Poker Drills – Ace Poker Drills is a poker training software that gives you a "flash card" style training for Odds and Outs, Equity, and Pre-Flop play. The Pre-Flop trainer will help you to easily recognize which hands to play in different positions. Odds and Outs trainer will get you to quickly calculate your odds and outs in various situations. Equity Trainer will quiz you on equity calculations for different hands. Then you can know your equity in any given scenario. LEARN MORE.