Do you feel like WSOP 2020 is somehow out of your reach?
Are the humongous buy-ins blocking you from participating at WSOP?
You now have a shot at winning the coveted WSOP bracelet.
Well, In the spirit of inclusivity, WSOP has added more events to accommodate all types of players. This summer, if you are on a tight budget but you covet the "WSOP experience", WSOP has your back.
With the new offerings, the World Series of Poker is looking to attract the low-stakes player.  The most popular poker tournament will feature quite a number of bracelet events with a buying equal all less than $1000.
 WSOP 2020: The more, the merrier
PLO lovers are definitely in for a treat. The perfect period to enjoy low-stakes PLO is from June 7 to June 13.
There are three PLO tournaments with buy-ins at or below $1000. The first low-stakes PLO event will kick off on June 7 and has a $777 buy-in.
The next tournament,  $600 Deepstack PLO 8-handed, starts the following day on June 8.  The last low-stakes PLO tournament will commence on June 10 and has a  $1000 buy-in.
Other low stakes tournaments
| | |
| --- | --- |
| June 21 | $800 Deepstack NLHE 8-Handed |
| June 21 | $500 WSOP.com NLHE Freezeout |
| June 22 | $1,000 NLHE Tag Team Event |
| June 23 | $600 NLHE Deepstack Championship |
| June 24-25 | $400 NLHE Colossus Flights A and B |
| June 26-27 | $888 Crazy Eights Flights A thru D |
Low stakes online poker
If you prefer playing on the virtual felt, WSOP also has some options for you. Low stakes online events are scheduled towards the end of the tournament.  
The buy-ins range from  $500 to $1000.  The tournaments will start on June 28 all through to July 4.
Below is a summary of "affordable" online poker tournaments.
| | |
| --- | --- |
| June 28 | $1,000 WSOP.com NLHE Championship |
| June 29 | $1,000 NLHE Mini Main Event |
| June 29 | $500 WSOP.com NLHE |
| June 30 | $500 NLHE Salute to Warriors |
| July 3 | $400 WSOP.com NLHE |
| July 4 | $500 WSOP.com Turbo Deepstack |
================================================================================
What we're all about at
We offer the highest EV poker software, and training tools available on the net. These are recommended and used by today's top poker players from the world. We've been doing this since 2009 with the emphasis on offering unique and creative poker software that will help any level of poker player be a more thoughtful and successful player at the table. We'd invite you to check these titles out:

PokerZion – Get Started with PokerZion's Proven Poker Training for $7! From over 12+ years of playing poker, combined with techniques and tactics used to win over $500k+ in cash games, this the most comprehensive structured learning course on no-limit holdem. And it's only7$! All lessons include a combination of poker training videos, written and audio modules, quizzes and articles. LEARN MORE.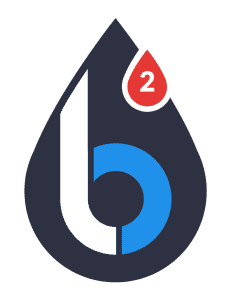 Leak Buster Software – Leak Buster is a poker software that interfaces with your Holdem Manager or PokerTracker database, and extracts key statistics about your play in order to find your largest poker leaks. Its unique scoring algorithm weighs the impact of your leak against average win-rates. And it suggests ways to correct those leaks through the use of videos (over 50) and written modules. LEARN MORE.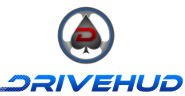 DriveHUD – DriveHUD is a poker database and HUD for your online poker play. It overlays a HUD on your online poker tables, and display vital stats about each opponent on your table. It tracks and records all of the hands that you play online. This allows you to review, re-play, filter, graph and analyze all of the hands you've played. So you can improve your poker game. LEARN MORE.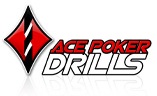 Ace Poker Drills – Ace Poker Drills is a poker training software that gives you a "flash card" style training for Odds and Outs, Equity, and Pre-Flop play. The Pre-Flop trainer will help you to easily recognize which hands to play in different positions. Odds and Outs trainer will get you to quickly calculate your odds and outs in various situations. Equity Trainer will quiz you on equity calculations for different hands. Then you can know your equity in any given scenario. LEARN MORE.