2019 WSOP Prop Bets
World Series of Poker 2019 is upon us and is already generating excitement from different quarters.
The 50th anniversary of the biggest poker tournament has attracted numerous WSOP prop bets with the most popular prop bet so far features Shaun Deeb and Doyle Brunson with Kane Kalas at the center of it all. Depending on the outcome, Kane Kalas stands to lose or gain a hefty amount.
Shaun Deeb Prop Bet
Kane Kalas is a reputable poker player and has been grinding live poker tournament for several years now. Before trying his luck on a live felt, he was an accomplished online poker player with thousands of dollars to his name.
Kalas is betting 5% on his and Joe Mckeehen's performance against Shaun Deeb's belief in Phil Helmuth's performance in the WSOP Main Event.
The Doyle Brunson prop bet
After getting into a prop Bet with Deeb, Kane Kalas got into another bet, this time with Doyle Brunson.
From the horse's mouth, Kalas said: "After that bet when we were talking about it on stream, Doyle [Brunson] spoke up and said that he also liked Hellmuth's chances, so Doyle and I made a separate bet."
However, Brunson's proposition is not as straightforward as Deeb's. If Phil Hellmuth finishes top 1% in the main event, Kalas will have to pay Doyle fifty thousand dollars.
On the other hand, Kalas chose 10 players whom Brunson will have to part with $5k for each 1% finish.
To defend his proposition, Brunson argued that "Hellmuth obviously had tremendous success at the world series, but he misses most of day 1, where there's a decent amount of value because he often likes to register near the end of the Day."
Kalas, however, admitted that Hellmuth has a huge edge against amateurs but he believes that the edge will be considerably thinned by solid professionals in the late stages of the event.
"I think you'll see Hellmuth's edge go down compared to a Joe McKeehan for example, or some of the people on my list, Jake Schindler or Justin Bonomo, for example," Kalas argued.
When asked why he included Justin Bonomo in his WSOP main event dream team, he said that he doesn't think Bonomo's "main Event results were indicative of how he'd perform this year. He's spent a lot of time in the last couple of years specifically on live tournaments."
Players in Kala's dream team include
1. Jake Schindler
2. Joe McKeehen
3. Justin Bonomo
4. Alex Foxen
5. Kane Kalas
6. Paul Volpe
7. Ivan Luca
8. Brian Yoon
9. Adrián Mateos
10. David Peters
================================================================================
What we're all about at
We offer the highest EV poker software, and training tools available on the net. These are recommended and used by today's top poker players from the world. We've been doing this since 2009 with the emphasis on offering unique and creative poker software that will help any level of poker player be a more thoughtful and successful player at the table. We'd invite you to check these titles out:

PokerZion – Get Started with PokerZion's Proven Poker Training for $7! From over 12+ years of playing poker, combined with techniques and tactics used to win over $500k+ in cash games, this the most comprehensive structured learning course on no-limit holdem. And it's only7$! All lessons include a combination of poker training videos, written and audio modules, quizzes and articles. LEARN MORE.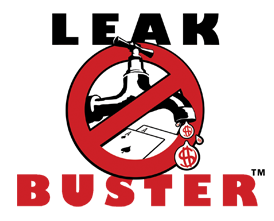 Leak Buster Software – Leak Buster is a poker software that interfaces with your Holdem Manager or PokerTracker database, and extracts key statistics about your play in order to find your largest poker leaks. Its unique scoring algorithm weighs the impact of your leak against average win-rates. And it suggests ways to correct those leaks through the use of videos (over 50) and written modules. LEARN MORE.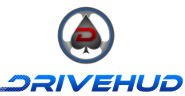 DriveHUD – DriveHUD is a poker database and HUD for your online poker play. It overlays a HUD on your online poker tables, and display vital stats about each opponent on your table. It tracks and records all of the hands that you play online. This allows you to review, re-play, filter, graph and analyze all of the hands you've played. So you can improve your poker game. LEARN MORE.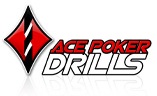 Ace Poker Drills – Ace Poker Drills is a poker training software that gives you a "flash card" style training for Odds and Outs, Equity, and Pre-Flop play. The Pre-Flop trainer will help you to easily recognize which hands to play in different positions. Odds and Outs trainer will get you to quickly calculate your odds and outs in various situations. Equity Trainer will quiz you on equity calculations for different hands. Then you can know your equity in any given scenario. LEARN MORE.