The race for gold bracelets is on and Yong Kwon has drawn first blood in online bracelet events.
Under the moniker "LuckySpewy1", Kwon has won the first of nine WSOP online events, $400 WSOP.com ONLINE No-Limit Hold'em. He managed to outlast 1,965 players to win a shiny WSOP gold bracelet and $165,263.
It took Kwon Kwon 12 hours to navigate through the pool of online players to win the biggest share of the $1,017,000 prize pool. The event's prize structure accommodated 333 players only.
Steven Watson "Resilient85" was eliminated in 333rd place to win $813.60. Also, Brandon Wittmeyer "ThaGoodPlaya" failed to add to his WSOP bracelet collection. Allen Kessler "chainsaw" finished 253rd for $813.60.
In addition, James Obst "ImARocketMan" was forced to settle for less after being eliminated in the 167th place for $915.30. Also, Alex Foxen, one of the most prolific players in recent years, was eliminated in 74th place to take home $1,728.90. Shannon Shorr finished 12th for $10,170.
Yong Kwon wins the final table
The final table consisted of 8 players. Samuel Uhlmann "Roopert" missed the final table narrowly after being eliminated in the 9th place. His pockets eights were no match for Kwon's pocket jacks. He was rewarded with $12,119 for his efforts.
Steve Cicak was eliminated in the eighth place for $17,086. He was quickly followed by Dan O'Brien after his luck ran out against Frederic Roetker's ace-high. He won $22,375. In addition, Phillip Raetz was eliminated in the 6th place by Kwon.
Phil Hellmuth under the moniker "lumestackin" failed to add to his record-breaking collection of WSOP bracelets. He was eliminated in fifth place. Interestingly, with 32 players remaining, Hellmuth had the cheap lead, but it was slowly eroded as the play progressed. He was eliminated by Kwon later on. Even though he didn't win a bracelet, a top-five finish in an online event is still a remarkable achievement. He won $39,460.
Roetker's attempt to double up through Kwon fell through and he was eliminated in fourth place for $53,494. A while later, Scott Eskanazi was also eliminated by Kwon for $73,021.
The heads-up play did not last long and Szabo's dreams to land a WSOP bracelet were dashed by Yong Kwon. Gabor Szabo won $99,361 while Yong Keun Kwon won $165,263.
Here is a look at the final table payouts.

1) Yong "LuckySpewy1" Kwon ($165,263)
2) Gabor "MeatisMurder" Szabo ($99,361)
3) Scott "merrick" Eskenazi ($73,021)
4) Frederic "LeakStain" Roetker ($53,494)
5) Phil "lumestackin" Hellmuth ($39,460)
6) Phillip "DjPhiLWiLL" Raetz ($29,493)
7) Dan "MeatJustice" O'Brien ($22,374)
8) Steve "FlatcallSPC" Cicak ($17,086)
9) Samuel "Roopert" Uhlmann ($13,199)
================================================================================
What we're all about at
We offer the highest EV poker software, and training tools available on the net. These are recommended and used by today's top poker players from the world. We've been doing this since 2009 with the emphasis on offering unique and creative poker software that will help any level of poker player be a more thoughtful and successful player at the table. We'd invite you to check these titles out:

PokerZion – Get Started with PokerZion's Proven Poker Training for $7! From over 12+ years of playing poker, combined with techniques and tactics used to win over $500k+ in cash games, this the most comprehensive structured learning course on no-limit holdem. And it's only7$! All lessons include a combination of poker training videos, written and audio modules, quizzes and articles. LEARN MORE.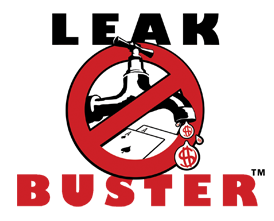 Leak Buster Software – Leak Buster is a poker software that interfaces with your Holdem Manager or PokerTracker database, and extracts key statistics about your play in order to find your largest poker leaks. Its unique scoring algorithm weighs the impact of your leak against average win-rates. And it suggests ways to correct those leaks through the use of videos (over 50) and written modules. LEARN MORE.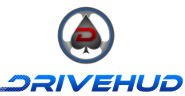 DriveHUD – DriveHUD is a poker database and HUD for your online poker play. It overlays a HUD on your online poker tables, and display vital stats about each opponent on your table. It tracks and records all of the hands that you play online. This allows you to review, re-play, filter, graph and analyze all of the hands you've played. So you can improve your poker game. LEARN MORE.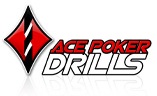 Ace Poker Drills – Ace Poker Drills is a poker training software that gives you a "flash card" style training for Odds and Outs, Equity, and Pre-Flop play. The Pre-Flop trainer will help you to easily recognize which hands to play in different positions. Odds and Outs trainer will get you to quickly calculate your odds and outs in various situations. Equity Trainer will quiz you on equity calculations for different hands. Then you can know your equity in any given scenario. LEARN MORE.