Let's face it: everyone who plays Poker loses more than he wins. Sometimes failure sticks around and get the better of you. Here are some of the top reasons why you are losing at Poker.
You have become Predictable
Predictability is the biggest reason why you might be losing at Poker. But this happens when you are playing Poker at the same place, with the same players.
They might have figured you out. Professional Poker players also search for patterns in others' games. Never follow a pattern.
If you think you are bluffing too much, slow down. If you are not bluffing at all, man up. Just add an element of unpredictability and you'll be in safe hands.
You are Playing the Wrong Game with the Wrong People
Sometimes the reason of your failure is hidden in plain sight.
You might be sitting at a wrong table, among the wrong people, playing the wrong game. You might be excellent in Limit Hold'em, but you can fail at Stud 8 or other Poker games.
If you are a beginner Poker player, you can't expect to win when you are playing with professionals.
You Haven't Learned the Basics of Poker
This is perhaps the most common reason why players lose at Poker.
They don't get their fundamentals right. They don't learn the knitty gritty details of Poker. Just because Poker is a type of gambling doesn't mean that you can just sit on the table and wish to win.
Learn Poker from books and videos. Learn from Poker expects. For example, you can follow famous Poker player Jason Somerville's Twitch stream in which he explains the hands as he plays them during games.
Tilting
Perhaps the most difficult part in Poker is calling it a day and quitting when you are not winning.
Tilting is the top reason why you are losing at Poker. Emotional stability and being present is absolutely necessary if you want to win at Poker.
If you are losing continuously, just quit playing and go home and relax. Continuing to play Poker on your bad day will result in a vicious cycle of failure.
Bad Luck?
According to the Poker guru Daniel Negreanu, bad luck is one of the valid reasons of losing at Poker. But if you have played Poker for over 1000 hours, it's probably not bad luck.
Poker is a skill, which can be learnt and improved. You must do a self-examination and find out the biggest weak spots in your game.
================================================================================
What we're all about at
We offer the highest EV poker software, and training tools available on the net. These are recommended and used by today's top poker players from the world. We've been doing this since 2009 with the emphasis on offering unique and creative poker software that will help any level of poker player be a more thoughtful and successful player at the table. We'd invite you to check these titles out:

PokerZion – Get Started with PokerZion's Proven Poker Training for $7! From over 12+ years of playing poker, combined with techniques and tactics used to win over $500k+ in cash games, this the most comprehensive structured learning course on no-limit holdem. And it's only7$! All lessons include a combination of poker training videos, written and audio modules, quizzes and articles. LEARN MORE.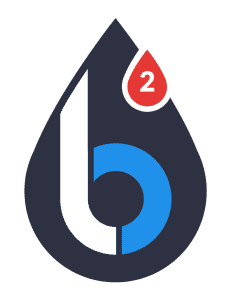 Leak Buster Software – Leak Buster is a poker software that interfaces with your Holdem Manager or PokerTracker database, and extracts key statistics about your play in order to find your largest poker leaks. Its unique scoring algorithm weighs the impact of your leak against average win-rates. And it suggests ways to correct those leaks through the use of videos (over 50) and written modules. LEARN MORE.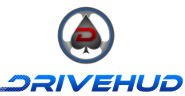 DriveHUD – DriveHUD is a poker database and HUD for your online poker play. It overlays a HUD on your online poker tables, and display vital stats about each opponent on your table. It tracks and records all of the hands that you play online. This allows you to review, re-play, filter, graph and analyze all of the hands you've played. So you can improve your poker game. LEARN MORE.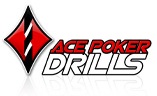 Ace Poker Drills – Ace Poker Drills is a poker training software that gives you a "flash card" style training for Odds and Outs, Equity, and Pre-Flop play. The Pre-Flop trainer will help you to easily recognize which hands to play in different positions. Odds and Outs trainer will get you to quickly calculate your odds and outs in various situations. Equity Trainer will quiz you on equity calculations for different hands. Then you can know your equity in any given scenario. LEARN MORE.