2019 was an eventful year; several new poker pros emerged while some poker mainstays continued to impress us.
However, there some events/occurrences that will be forever etched in our minds.
Here are the five things we learned about poker in 2019
#1 WSOP is and will remain to be the biggest poker tournament
At the start of the year, it was obvious that the 2019 WSOP was going to be huge since it was the 50th edition of the tournament.
To commemorate the 50th birthday of the tournament, a new high-roller event was added to make the tournament even more special.
Well, the Big 50 event is going nowhere. It has been scheduled for WSOP 2020. WSOP 2020 maybe even bigger. Who knows?
#2 Poker scams are here to stay
If you thought poker scams stopped with the infamous Black Friday, think again.
Towards the end of 2019, Mike Postle was the talk of the poker community. However, it was all for the wrong reasons.
Apparently, Mike Postle's heroics on the felt may have been a scam, much to the detriment of his opponents.
He is currently facing litigation from a section of his "victims". He may serve a few years behind bars if found guilty.
#3 There is a lot of money to be made in poker
Live poker is a lucrative venture and can make anyone an overnight millionaire.
Picture this for instance; by the start of the year, Bryn Kenney was fourth on the all-time money list.
However, fast forward 12 months, Kenney has made a cool $20 million and he is the all-time earner according to Hendon mob.
You only need to be skilled, have a substantial bankroll, and a little bit of luck to make a couple of millions in poker. However, it is easier said than done.
#4 USA online poker is just getting started
Even though legalizing online poker in the United States had been in the works for several years, 2019 is the year that it finally materialized.
This was after the supreme court ruling that gave the all-clear for online poker. To that end, several states have already enacted legislation to regulate poker within their jurisdictions.
#5 Rebuy Tournaments came to ruin the game
Rebuy tournaments are ideal for a player with deep pockets. Well, it has reached a point that poker mainstays such as Daniel Negreanu are thinking of ways to get rid of the rebuy culture.
Simply put, the rebuy culture is slowly ruining the game we all love. It only favors the tournament managers and casinos.
================================================================================
What we're all about at
We offer the highest EV poker software, and training tools available on the net. These are recommended and used by today's top poker players from the world. We've been doing this since 2009 with the emphasis on offering unique and creative poker software that will help any level of poker player be a more thoughtful and successful player at the table. We'd invite you to check these titles out:

PokerZion – Get Started with PokerZion's Proven Poker Training for $7! From over 12+ years of playing poker, combined with techniques and tactics used to win over $500k+ in cash games, this the most comprehensive structured learning course on no-limit holdem. And it's only7$! All lessons include a combination of poker training videos, written and audio modules, quizzes and articles. LEARN MORE.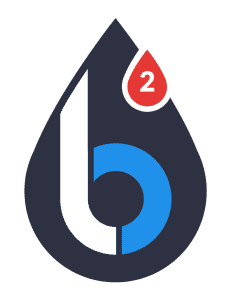 Leak Buster Software – Leak Buster is a poker software that interfaces with your Holdem Manager or PokerTracker database, and extracts key statistics about your play in order to find your largest poker leaks. Its unique scoring algorithm weighs the impact of your leak against average win-rates. And it suggests ways to correct those leaks through the use of videos (over 50) and written modules. LEARN MORE.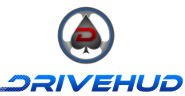 DriveHUD – DriveHUD is a poker database and HUD for your online poker play. It overlays a HUD on your online poker tables, and display vital stats about each opponent on your table. It tracks and records all of the hands that you play online. This allows you to review, re-play, filter, graph and analyze all of the hands you've played. So you can improve your poker game. LEARN MORE.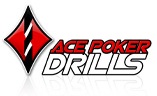 Ace Poker Drills – Ace Poker Drills is a poker training software that gives you a "flash card" style training for Odds and Outs, Equity, and Pre-Flop play. The Pre-Flop trainer will help you to easily recognize which hands to play in different positions. Odds and Outs trainer will get you to quickly calculate your odds and outs in various situations. Equity Trainer will quiz you on equity calculations for different hands. Then you can know your equity in any given scenario. LEARN MORE.