Education is imperative for a successful career.
Podcasts are the second best way to learn the ropes in your free time. To that end, there are several podcasts that can help you master the game from scratch.
At the moment, there are several podcasts that you should follow on a daily basis.
Here are the best poker podcasts that you should listen to.
6 Best Poker Podcasts
The Fives Poker Podcast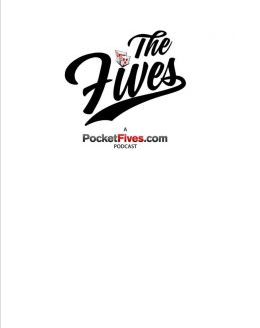 The Fives Poker Podcast is a podcast by the Pocketfives forum. The podcast airs informative as well as entertaining content.
They broadcast hand-by-hand breakdowns of major tournaments as well as the latest gossips in the industry. The podcasts are hosted by a popular poker personality, Jeff Walsh.
DAT Poker Podcast

DAT is an acronym for Daniel Negreanu, Adam Schwartz, and Terrence Chan, who are the hosts of the podcast. None of the three individuals is a poker sloth and hence you are always assured of top quality content.
From the podcasts, you can catch up on the latest news, views, and interviews with top poker personalities. Also, they have plenty of podcasts on strategy.
Thinking Poker

Thinking Poker is arguably the best Poker podcast in existence today and attracts a vibrant audience worldwide.
The Thinking Poker podcasts offer variety and they are as informative as they are entertaining. The podcast is usually hosted by Andrew "Foucault" Brokos and Nate Meyvis.
The reason as to why they are the highest in the pecking order can be attributed to the fact that they invite popular poker personalities to discuss pertinent issues affecting the industry.
Post Flop Poker


The post-flop poker podcast is one of the best podcasts in existence today.
The podcast is hosted by Merv Harvey. The podcast is designed for recreational poker players. On each show, the host and co-hosts analyze at least 1 hand and listeners can even get involved in the comments section.
They broadcast at least once per week. Interestingly, you can even send your own hands for live review during one of their shows.
Red Chip Poker

One of the best podcast to listen to is the Red Chip poker podcast.
Red Chip Poker podcast stands out from other mediocre podcasts is their variety. They address a variety of topics ranging from technical playing strategies to the nitty-gritty of the poker world.
In terms of frequency, they are one of the best there is. They mostly publish new content on a weekly basis.
Smart Poker Study


The Smart Poker Study Podcast is arguably one of the best poker podcasts. The podcast is hosted by Sky Matsuhashi.
Matsuhashi is a professional poker player but he mainly plies his trade online. His podcasts are always informative and can be an invaluable resource for poker players.
However, occasionally, he broadcasts newsy content affecting the poker world.
================================================================================
What we're all about at
We offer the highest EV poker software, and training tools available on the net. These are recommended and used by today's top poker players from the world. We've been doing this since 2009 with the emphasis on offering unique and creative poker software that will help any level of poker player be a more thoughtful and successful player at the table. We'd invite you to check these titles out:

PokerZion – Get Started with PokerZion's Proven Poker Training for $7! From over 12+ years of playing poker, combined with techniques and tactics used to win over $500k+ in cash games, this the most comprehensive structured learning course on no-limit holdem. And it's only7$! All lessons include a combination of poker training videos, written and audio modules, quizzes and articles. LEARN MORE.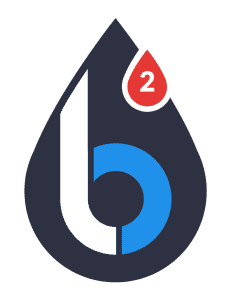 Leak Buster Software – Leak Buster is a poker software that interfaces with your Holdem Manager or PokerTracker database, and extracts key statistics about your play in order to find your largest poker leaks. Its unique scoring algorithm weighs the impact of your leak against average win-rates. And it suggests ways to correct those leaks through the use of videos (over 50) and written modules. LEARN MORE.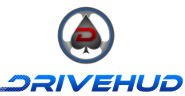 DriveHUD – DriveHUD is a poker database and HUD for your online poker play. It overlays a HUD on your online poker tables, and display vital stats about each opponent on your table. It tracks and records all of the hands that you play online. This allows you to review, re-play, filter, graph and analyze all of the hands you've played. So you can improve your poker game. LEARN MORE.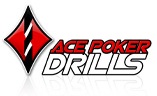 Ace Poker Drills – Ace Poker Drills is a poker training software that gives you a "flash card" style training for Odds and Outs, Equity, and Pre-Flop play. The Pre-Flop trainer will help you to easily recognize which hands to play in different positions. Odds and Outs trainer will get you to quickly calculate your odds and outs in various situations. Equity Trainer will quiz you on equity calculations for different hands. Then you can know your equity in any given scenario. LEARN MORE.