#1 Dan Bilzerian – Cycling from Las Vegas to LA
How fast can you cycle?
Well, let me rephrase that question. How long can you take to cycle 269.4 miles? I bet you can't do it in under 48 hours, or can you?
Dan Bilzerian was challenged by Bill Perking to cycle from Vegas to LA in under 48 hours. The Instagram King stood to gain $600,000.
From the onset, Bilzerian did not stand a chance. However, he enlisted the help of the legendary Lance Armstrong and learned the ropes rather quickly.
In the end, he succeeded and completed the race well below the 48 hours deadline. As a result, he won $600,000.
#2 Ted Forrest – Weight Loss Bet
There are several ways that one can lose weight safely, but a dangerous prop bet is definitely not one of them.
Mike Matusow challenged Ted Forres to lose 50 lbs within two months. With $2 million on the line, Forrest embarked on the potentially life-threatening journey.
To win the prop bet, Forrest had to hire a personal trainer and adopt strict dietary measures. In the end, he managed to shed more than 50 pounds to win the prop bet.
However, unfortunately, the $2 million payout remained to be a pipe dream. Mike Matusow was unable to raise the full $2 million.
#3 Brian Zembic – Boob Implants
A man has to be batshit crazy to get boob implants, right?
Well, Brian Zembic did exactly that. Zembic was challenged to get boob implants for $100,000 and he accepted. Additionally, he was to get $10,000 for every year that he kept them.
He went ahead and got 38C boob implants. Interestingly, he kept the implants for almost 20 years and only removed them after realizing that money isn't everything.
#4 Rich Alati – Solitary confinement
Another crazy proposition bet involved Professional poker players Rich Alati and Rory Young.
Young challenged Alati to a 30 days solitary confinement for $100,000. From the fine print of the prop bet, Alati was to last 30 full days in a pitch-dark room without outside contact.
No clocks were permitted and hence he had no way to know the time, and food was delivered in an irregular manner.
However, Alati did not see it through to the very end after agreeing to an early buy-out. He pocketed $62,400.
#5 Jay Kwik – Bathroom bet
The prop bet involved Jay Kwik and poker pro Andrew Robl.
Kwik was challenged to stay in a bathroom, at the Bellagio Hotel, for 30 days. If he was to be successful, he was to win a cool $250K.
Kwik accepted and the terms and conditions were laid out. He was to have zero physical interaction with any human.
However, after 20 days, they agreed to an early buyout where Kwik pocketed $40,000.
#6 Phil Ivey – Vegan Bet
Phil Ivey, the famous Poker player who has won ten World Series of Poker bracelets, got into a bet with his friends Tom "durrrr" Dwan, Gus Hansen, Daniel Negreanu, and Eli Elezra that he'd go vegetarian for a year for $1 million.
Eventually, Ivey lost the bet because he couldn't resist steaks.
He paid $150,000 to get out of the bet.
================================================================================
What we're all about at
We offer the highest EV poker software, and training tools available on the net. These are recommended and used by today's top poker players from the world. We've been doing this since 2009 with the emphasis on offering unique and creative poker software that will help any level of poker player be a more thoughtful and successful player at the table. We'd invite you to check these titles out:

PokerZion – Get Started with PokerZion's Proven Poker Training for $7! From over 12+ years of playing poker, combined with techniques and tactics used to win over $500k+ in cash games, this the most comprehensive structured learning course on no-limit holdem. And it's only7$! All lessons include a combination of poker training videos, written and audio modules, quizzes and articles. LEARN MORE.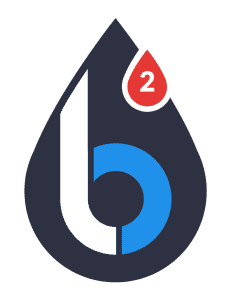 Leak Buster Software – Leak Buster is a poker software that interfaces with your Holdem Manager or PokerTracker database, and extracts key statistics about your play in order to find your largest poker leaks. Its unique scoring algorithm weighs the impact of your leak against average win-rates. And it suggests ways to correct those leaks through the use of videos (over 50) and written modules. LEARN MORE.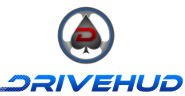 DriveHUD – DriveHUD is a poker database and HUD for your online poker play. It overlays a HUD on your online poker tables, and display vital stats about each opponent on your table. It tracks and records all of the hands that you play online. This allows you to review, re-play, filter, graph and analyze all of the hands you've played. So you can improve your poker game. LEARN MORE.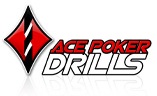 Ace Poker Drills – Ace Poker Drills is a poker training software that gives you a "flash card" style training for Odds and Outs, Equity, and Pre-Flop play. The Pre-Flop trainer will help you to easily recognize which hands to play in different positions. Odds and Outs trainer will get you to quickly calculate your odds and outs in various situations. Equity Trainer will quiz you on equity calculations for different hands. Then you can know your equity in any given scenario. LEARN MORE.