If you want to excel at anything, you can do so by reading famous authority books about it and then going out and implementing the knowledge. Poker is no exception in this case. You can learn about Poker strategy, history of gambling and how famous Poker players play in some of the best books about Poker.
Owen Gaines has racked up over 10 million hands online. He started playing Poker and due to his reading habit and skills, he got success early. In this book, Gaines answers 100 questions that are mostly asked by beginner Poker players. These answers address Poker strategy, tips and tricks, and personal experiences.
The Theory of Poker: A Professional Poker Player Teaches You How To Think Like One
This is one of the best and most famous Poker books ever written. David Sklansky explains everything about Poker and gambling, and gives abstract theories and specific tricks about how to win Poker. You will learn about the Fundamental Theorem of Poker, the importance of deception, bluffing, raising, the slow-play, and Poker psychology.
This book is often known as the Bible of Poker. It has around 600 pages, and was published back in the 1970s when the Poker book was just getting started. Written by Twice-world champion and Hall of Famer, Doyle Brunson, this book will tell about the best ways and times to call, bet, and fold at hold 'em , details about 7-stud draw poker and many other things.
Strategies for Beating Small Stakes Poker Tournaments
This book is written by famous Poker player Jonathan Little, who has won over $6.4 million in live poker tournaments. This book is the best for Poker beginners because it addresses ways to win in small, low stakes tournaments. You will learn skills and tricks to ace it during your starting matches. This book will give you a chance to boost your confidence in your early days, which will help you play more in the future.
Every Hand Revealed by Gus Hansen
Gus Hansen is one of the most unorthodox Poker players. That's why he is sometimes known as the "Mad Man" of Poker. And yet he has won World Poker Tour titles. In 2007, during Aussie Millions Main Event, Gus Hansen shared his thinking process aloud and explained the people sitting nearby about his moves. You will be flabbergasted to know that he won that tournament, and took home A$1.5 million.
Mental games coach Jared Tendler explains all the mental tricks and approaches to avoid f*ck ups in Poker for beginners. You will learn about tilt, handling variance, emotional control, confidence, fear, and motivation.
================================================================================
What we're all about at
We offer the highest EV poker software, and training tools available on the net. These are recommended and used by today's top poker players from the world. We've been doing this since 2009 with the emphasis on offering unique and creative poker software that will help any level of poker player be a more thoughtful and successful player at the table. We'd invite you to check these titles out:

PokerZion – Get Started with PokerZion's Proven Poker Training for $7! From over 12+ years of playing poker, combined with techniques and tactics used to win over $500k+ in cash games, this the most comprehensive structured learning course on no-limit holdem. And it's only7$! All lessons include a combination of poker training videos, written and audio modules, quizzes and articles.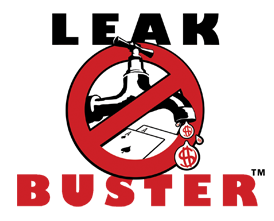 Leak Buster Software – Leak Buster is a poker software that interfaces with your Holdem Manager or PokerTracker database, and extracts key statistics about your play in order to find your largest poker leaks. Its unique scoring algorithm weighs the impact of your leak against average win-rates. And it suggests ways to correct those leaks through the use of videos (over 50) and written modules.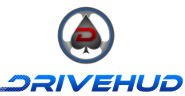 DriveHUD – DriveHUD is a poker database and HUD for your online poker play. It overlays a HUD on your online poker tables, and display vital stats about each opponent on your table. It tracks and records all of the hands that you play online. This allows you to review, re-play, filter, graph and analyze all of the hands you've played. So you can improve your poker game.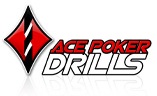 Ace Poker Drills – Ace Poker Drills is a poker training software that gives you a "flash card" style training for Odds and Outs, Equity, and Pre-Flop play. The Pre-Flop trainer will help you to easily recognize which hands to play in different positions. Odds and Outs trainer will get you to quickly calculate your odds and outs in various situations. Equity Trainer will quiz you on equity calculations for different hands. Then you can know your equity in any given scenario.