Instagram has over 400 million monthly active users, more than Twitter and Snapchat. Instagram is insanely popular in teens and millennials due to its photos and videos. There is a lot of interesting stuff on Instagram for Poker and gambling enthusiasts. Here are some of the best poker and gambling accounts on Instagram you should follow.
Daniel Negreanu is a Canadian Poker player who started playing poker after dropping out of high school. Negreanu has won 6 World Series of Poker bracelets and two World Poker Tour (WPT) championship titles. Negreanu is also a fitness freak and his Instagram is loaded with photos of him working out in the gym or healthy food full of greens and healthy proteins. Negreanu's Instagram account has over 104,000 followers.
The famous boxer is not a professional poker player, but he makes a fortune by betting. He won $750,000 by betting on himself when he fought Manny Pacquiao and bagged $827,000 by betting on NBA games and middleweight boxing and other important matches.  Mayweather recently won £1 million by his bet on Arizona Cardinals VS Oakland Raiders match. Mayweather has over 14 million Instagram followers. You will find a lot of photos of cash, private jets, Mayweather's travels, and adventures.
Perhaps the most interesting and steamy Instagram account belongs to Dan Bilzerian, the famous professional Poker player, who bombards his Instagram feed with photos of him with beautiful women (lots of them), private jets, travel tours and much more. Dan Bilzerian, son of a corporate raider, started his career in Poker from 2009 World Series of Poker Main Event. Although Dan finished at 180th place, he got the attention in the event and was titled "the funniest poker player" by Bluff Magazine and many other analysts.  In 2011, Dan beat Tom Goldstein in a car race at Las Vegas Motor Speedway and won $385,000. Due to drug overdoses and insanely pleasurable lifestyle, Dan has suffered three heart attacks.
Olivia Boeree is a professional poker player and model. She won the 2010 European Poker Tour in Sanremo. Olivia was ranked on the first position on the Global Poker Index as of November 2015. She has around 51.7k followers on Instagram.
Phil Ivey has won ten World Series of Poker bracelets, one World Poker Tour title. The America. He has over 102, 000 followers on Instagram.
Professor Picks performs sports betting and give tips and tricks on how to ace Poker and overall betting sports. The Professor mainly posts screenshots of his bets and wagers. Even though the account has no fancy pictures of women, weed, and cars, it still managed to get about 12,000 followers due to the usefulness of its content.
Caesar's Palace is a famous four-star hotel in Las Vegas, where famous poker players and gamblers roundup for fun and games. Caesar's Instagram account has over 128,000 followers. It's full of pictures of famous people having fun at the hotel, food, women, and adventures.
================================================================================
What we're all about at
We offer the highest EV poker software, and training tools available on the net. These are recommended and used by today's top poker players from the world. We've been doing this since 2009 with the emphasis on offering unique and creative poker software that will help any level of poker player be a more thoughtful and successful player at the table. We'd invite you to check these titles out:

PokerZion – Get Started with PokerZion's Proven Poker Training for $7! From over 12+ years of playing poker, combined with techniques and tactics used to win over $500k+ in cash games, this the most comprehensive structured learning course on no-limit holdem. And it's only7$! All lessons include a combination of poker training videos, written and audio modules, quizzes and articles.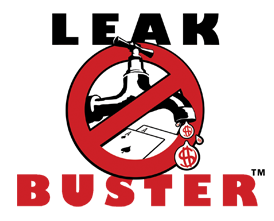 Leak Buster Software – Leak Buster is a poker software that interfaces with your Holdem Manager or PokerTracker database, and extracts key statistics about your play in order to find your largest poker leaks. Its unique scoring algorithm weighs the impact of your leak against average win-rates. And it suggests ways to correct those leaks through the use of videos (over 50) and written modules.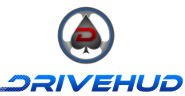 DriveHUD – DriveHUD is a poker database and HUD for your online poker play. It overlays a HUD on your online poker tables, and display vital stats about each opponent on your table. It tracks and records all of the hands that you play online. This allows you to review, re-play, filter, graph and analyze all of the hands you've played. So you can improve your poker game.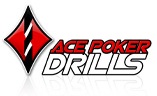 Ace Poker Drills – Ace Poker Drills is a poker training software that gives you a "flash card" style training for Odds and Outs, Equity, and Pre-Flop play. The Pre-Flop trainer will help you to easily recognize which hands to play in different positions. Odds and Outs trainer will get you to quickly calculate your odds and outs in various situations. Equity Trainer will quiz you on equity calculations for different hands. Then you can know your equity in any given scenario.