To excel in anything life has to offer, you have to spend a substantial amount of time reading.
Well, poker is no exception. Contrary to popular opinion, poker is a skill game and it requires a lot of knowledge to break even. One way that you can gain the necessary knowledge is by reading books.
Here are the best poker books that can help turnaround your career.
THE BOOK OF BLUFFS: HOW TO BLUFF AND WIN AT POKER BY MATT LESSINGER
Matt Lessinger is a professional poker player who doubles up as a columnist for Card Player.
In his book, The book of bluffs: how to bluff and win at poker, Matt Lessinger gives pointers that are imperative to master the art of bluffing which is an important aspect of a poker game.
The book was authored for both beginners and intermediate players. Simply put, this book can teach you how to successfully bluff your way to a win without giving away vital reads which can jeopardize your chances.
THE MATHEMATICS OF POKER BY BILL CHEN AND JERROD ANKENMAN
A book designed for the advanced player, The Mathematics of Poker is an important handbook that can greatly impact how you approach each hand.
To help you make informed decisions, the book is filled with equations, charts, and graphs to make the decision-making process easier.
The book offers an in-depth look at popular poker strategies using a mathematical approach.
THE BIG BLIND BY NICOLETTE PIERCE
The Big Blind is a fiction poker book that will keep you on the edge from the first page to the last.
The book follows the exploits of the lead character, Nadia Wolf, in her quest to win the World of Poker Tournament and win the $1 million prize.
The book has a myriad of plot twists to keep you engaged. This is arguably the best poker fiction book in existence today.
The Theory of Poker: A Professional Poker Player Teaches You How To Think Like One
There's a reason why this book is among our list of the best poker books. The author, David Sklansky, offers immense knowledge of poker and gambling as a whole.
Sklansky offers an in-depth view about poker; offering valuable pointers and tricks about how to win poker.
This is one of the best and most famous poker books ever written. David Sklansky explains everything about Poker and gambling and gives abstract theories and specific tricks about how to win Poker.
You will learn about the Fundamental Theorem of Poker, the importance of deception, bluffing, raising, the slow-play, and Poker psychology.
Every Hand Revealed by Gus Hansen
Gus Hansen is one of the best poker players in existence today.
Actually, he is one of the most unpredictable players with a glowing track record. At the moment, he has a couple of WPT titles and millions of dollars to his name.
His unorthodox approach to the felt was evident during his famous 2007 Aussie Millions Main Event win. He verbally shared his thinking process to the people sitting nearby, and he went ahead to win the tournament.
GHOSTS AT THE TABLE: RIVERBOAT GAMBLERS, TEXAS ROUNDERS, ROADSIDE HUCKSTERS, AND THE LIVING LEGENDS BY DES WILSON
Ghost at the table is a book that offers a glimpse at the rich history of poker.
Des Wilson is a renowned poker personality and he didn't leave anything to chance when he wrote Ghosts at the table.
The book explores the origin of poker while at the same time tracing how certain characters heralded the modern-day poker.
================================================================================
What we're all about at
We offer the highest EV poker software, and training tools available on the net. These are recommended and used by today's top poker players from the world. We've been doing this since 2009 with the emphasis on offering unique and creative poker software that will help any level of poker player be a more thoughtful and successful player at the table. We'd invite you to check these titles out:

PokerZion – Get Started with PokerZion's Proven Poker Training for $7! From over 12+ years of playing poker, combined with techniques and tactics used to win over $500k+ in cash games, this the most comprehensive structured learning course on no-limit holdem. And it's only7$! All lessons include a combination of poker training videos, written and audio modules, quizzes and articles. LEARN MORE.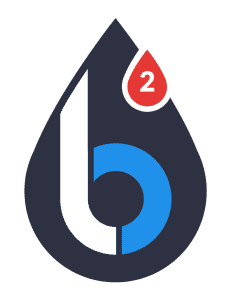 Leak Buster Software – Leak Buster is a poker software that interfaces with your Holdem Manager or PokerTracker database, and extracts key statistics about your play in order to find your largest poker leaks. Its unique scoring algorithm weighs the impact of your leak against average win-rates. And it suggests ways to correct those leaks through the use of videos (over 50) and written modules. LEARN MORE.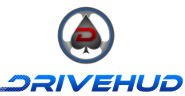 DriveHUD – DriveHUD is a poker database and HUD for your online poker play. It overlays a HUD on your online poker tables, and display vital stats about each opponent on your table. It tracks and records all of the hands that you play online. This allows you to review, re-play, filter, graph and analyze all of the hands you've played. So you can improve your poker game. LEARN MORE.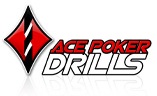 Ace Poker Drills – Ace Poker Drills is a poker training software that gives you a "flash card" style training for Odds and Outs, Equity, and Pre-Flop play. The Pre-Flop trainer will help you to easily recognize which hands to play in different positions. Odds and Outs trainer will get you to quickly calculate your odds and outs in various situations. Equity Trainer will quiz you on equity calculations for different hands. Then you can know your equity in any given scenario. LEARN MORE.