Anyone can play poker, but not everyone can play poker profitably. However, for most of us, learning the ropes has a learning curve that can be discouraging. Fortunately, there are several courses available online that can help you learn the complexities of poker to become a pro.
Here are the best poker courses available online.
8 Best Poker Courses to learn in 2020
Poker: Building a Bankroll Through the Micro Stakes
Building a bankroll through the micro stakes is an online poker course designed for players of all levels. The course is quite extensive and to that end, it has 98 unique lectures.
However, the course is only 17 hours long. For just $11.39, you can learn how to move up the stakes like a pro player, have a good strategy for building a bankroll, and gain knowledge on how to beat the micro stakes.
Conquer Micro Stakes Poker
Arguably one of the best poker courses, Conquer micros stakes poker is a top-of-the-line course developed by Alton Hardin. This course, available for just $11, will teach you everything about micro stakes poker.
You can learn the tricks to win at Texas Hold'em poker. This course not only teaches you about the psychology of poker theory, but it also tells you about the detailed concepts regarding specific moves played during the game.
The upswing poker lab
Having bought the course, I can attest to its legitimacy. The course is developed by Doug Polk for the Upswing Poker Lab.
This course is suitable for the intermediate player; it is intensively visual and is broken down into 5 sections; each section with videos that show you how to play in every situation imaginable.
However, this course is relatively expensive but it is worth every dime. You can access the course for $49, $499, and $299 per month, year, or six months respectively.
Advanced Poker Training
Unlike most of the poker courses we have discussed in this article, Advanced Poker Training offers a live poker training experience.
During training, you are matched with AI opponents and you are advised in real-time on the decisions to make.
Considering the overall impact of the course, it is inexpensive. The lifetime all-access pass goes for $499 but you can access the live trainer for $39.97 a month.
Run It Once
Run it Once is a course offered by Phil Galfond – a renowned poker player. The training program has over 110 coaches and has content for both beginners and advanced players.
Their training library is quite huge and it currently has over 4,000 training videos. Pricing starts as low as $25 per month. However, you can access basic materials for free.
PLO Quick Pro
PLO Quick Pro is a course designed for Omaha players. However, the course was developed with the new player in mind.
It includes tips on how to succeed in Omaha and how to avoid common mistakes on the felt.
Interestingly, the course is available for a book as well as an online course. The full course goes for $497.
The Road To Success course
PokerNerve's Road To Success course is an in-depth poker course on MTTs with over 80 hours of video content developed by professional poker player Kelvin Beattie. Unlike many courses these days, this program will take you from the very basics of tournament poker strategy to using all of the advanced strategies commonly used by seasoned pros.
The course is broken into two levels, with the starter course containing the fundamentals of winning poker and is suitable for complete beginners, while the premium course delivers everything Kelvin has to offer on the subject and is aimed towards more experienced MTTers.
You can pick up the starter version of the course for $104 or the premium version for $517.50.
Bounty Hunter course
Progressive knockout tournaments or PKOs continue to increase in popularity with online poker players – the opportunity of winning a big bounty increases the excitement level and evens the prize. This tournament type now makes up a large percentage of the average MTT player's volume, so developing the correct strategy for them is essential for your success as a tournament player.
PokerNerve's Bounty Hunter program is an MTT course with over 40 hours of video lessons which provides you with the tools to transition from a regular format MTT game plan to one tailored for PKOs. Taking account of the bounty prizes during in-game play in your calculations is the main crux of this format which is readily explained using the simple methods taught by Kelvin.
Also included is a full analysis of the win of the popular $530 bounty builder tournament so you can see exactly how a professional player approaches this format from start to finish. This course is retailing at $375 over on PokerNerve.com. 
For more information on poker courses, check out HowToPlayPokerInfo's guide on the best poker training sites and programs.
================================================================================
What we're all about at
We offer the highest EV poker software, and training tools available on the net. These are recommended and used by today's top poker players from the world. We've been doing this since 2009 with the emphasis on offering unique and creative poker software that will help any level of poker player be a more thoughtful and successful player at the table. We'd invite you to check these titles out:

PokerZion – Get Started with PokerZion's Proven Poker Training for $7! From over 12+ years of playing poker, combined with techniques and tactics used to win over $500k+ in cash games, this the most comprehensive structured learning course on no-limit holdem. And it's only7$! All lessons include a combination of poker training videos, written and audio modules, quizzes and articles. LEARN MORE.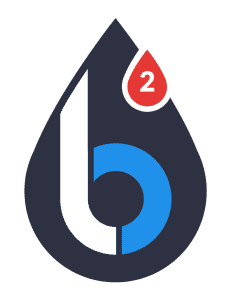 Leak Buster Software – Leak Buster is a poker software that interfaces with your Holdem Manager or PokerTracker database, and extracts key statistics about your play in order to find your largest poker leaks. Its unique scoring algorithm weighs the impact of your leak against average win-rates. And it suggests ways to correct those leaks through the use of videos (over 50) and written modules. LEARN MORE.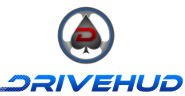 DriveHUD – DriveHUD is a poker database and HUD for your online poker play. It overlays a HUD on your online poker tables, and display vital stats about each opponent on your table. It tracks and records all of the hands that you play online. This allows you to review, re-play, filter, graph and analyze all of the hands you've played. So you can improve your poker game. LEARN MORE.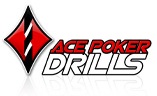 Ace Poker Drills – Ace Poker Drills is a poker training software that gives you a "flash card" style training for Odds and Outs, Equity, and Pre-Flop play. The Pre-Flop trainer will help you to easily recognize which hands to play in different positions. Odds and Outs trainer will get you to quickly calculate your odds and outs in various situations. Equity Trainer will quiz you on equity calculations for different hands. Then you can know your equity in any given scenario. LEARN MORE.