One of the things that make poker such a great game is that people play it for different reasons. Some do it professionally to make money but they actually make up the minority of the overall poker-playing population. Much more numerous are those who play it for fun and for competition.
But even when played for fun, the game of poker only makes sense if stakes are high enough for the particular person. If what you stand to win or lose is irrelevant – it's really hard to play your best as you don't care as much about the outcome. While the prestige of winning is somewhat of a motivator, the fact remains that it's the money on the line that makes the poker world go around.
For most people, risking a few hundred and having a chance to win a few hundred or a few thousand will do the trick. An average person will be more than happy to play for a few hours and take home $500. It's not a life-changing amount of money but it'll cover a very nice night out and let you buy something you've been wanting for a while.
But, if you were making a $10,000 or more every single day, you probably wouldn't care about it, and playing these stakes would become real boring real quick. And, since poker is a game that attracts people from all walks of life, there are quite a few wealthy individuals who took a liking to it. These people, even if they're not professionals and don't spend their precious hours studying the game, like to mix it up with the best and are often found at the highest stakes cash games and expensive high roller tournaments.
Paul Newey
Wealthy UK entrepreneur Paul Newey is the prime example of the above thesis. Newey has been mixing it up with the best for years and he even paid the hefty $1,000,000 buy-in for the Big One for One Drop tournament in 2014.
While Newey did manage to make the final table in 2014 and cash for $1.4 million, it was never about money for him. With a fat bankroll provided by his successful business, he had the opportunity to compete with the best and try to beat them – and he took it.
Over the course of his career, Newey has entered countless tournaments with big buy-ins and massive prize pools. Many of these events attracted some of the best players out there, most of whom are better than the Brit – and he probably knows it – but that makes the occasional victory that much sweeter.
According to Hendon Mob, Newey has made over $5,000,000 in cashes in tournaments but that's really not a big amount looking at the list of tournaments he's played. The rich UK entrepreneur is definitely more of an enthusiastic casual than anything else but that fact doesn't seem to stop him from enjoying the game he loves to the fullest.
Talal Shakerchi
Also hailing from the UK, Talal Shakerchi is a rich and successful investor who's actually found quite a bit of success in poker as well. His first live results date back to 2007 although he started playing online even before that.
Talal has decided to test his skills in the highest buy-in tournaments right off the bat. Having the bankroll to take the swings, he figured this was the best way to become an even better player as he had to play against the best. At first, professionals were thrilled to have another rich hedge fund manager at the tables but Shakerchi would grow to become a very solid player in his own right.
Although he remains a casual player by definition, as he doesn't make living playing poker, Talal has had some very nice results in the past ten odd years, amassing %7.6 million in live tournament earnings.
Dan Bilzerian
If you ask Bilzerian, he might even tell you he considers himself a poker player but if we apply the standard set of rules, Dan is definitely in the "casual millionaire" category. Unlike others on this list, his results aren't really known as he prefers cash games over tournaments.
Bilzerian has certainly made some outrages claims about his poker skills over the years, including that one time when he claimed he had won $50,000,000 in a span of 12 months. Of course, all of this happened in very private games so no one really knows about it except for Dan. It's up to you whether you want to believe the man or not.
His results aside, Bilzerian is definitely no stranger to high stakes games. With his wealth being estimated at around $100 million, he can afford to splash some of it around in big pots. And, while there is no doubt that he loves winning, he probably enjoys the adrenaline and the glamour of it all more than anything else.
Dan Shak
Dan Shak almost doesn't belong to this article but since he still has his day job as a hedge fund manager and plays poker in his spare time, he can't be considered a professional. He probably doesn't care either way as his results on the felt speak for themselves and one can only wonder how far Shak would have gone had he decided to turn to poker full time.
A successful hedge fund manager from New York, Dan Shak has built his fortune before discovering poker. His poker career has officially started in 2004 and he's been going strong ever since. Up to this day, he's amassed $10.6 million in live tournament winnings and this number is poised to go up.
Shak focuses on high roller tournaments and he enjoys competing against the best, most elite poker players in the world. He may not know all the secrets of GTO and doesn't spend as much time studying the game as they do but he definitely has a natural talent for poker. At the very least, he's the force to be reckoned with, even at the highest level.
Bill Perkins
Bill Perkins is a very colorful character. A hedge fund manager by trade, he's been known for his love for poker and gambling in general. Apart from poker, Perkins is a huge fan of proposition bets and if you have a crazy idea that you want to bet on, he's your guy.
Perkins has played in high stakes tournaments and cash games alike and for the first few years, poker was clearly just a fun activity for him. In the recent period, though, he's been taking a more serious approach to the game and working with some of the best players to improve his strategy.
================================================================================
What we're all about at
We offer the highest EV poker software, and training tools available on the net. These are recommended and used by today's top poker players from the world. We've been doing this since 2009 with the emphasis on offering unique and creative poker software that will help any level of poker player be a more thoughtful and successful player at the table. We'd invite you to check these titles out:

PokerZion – Get Started with PokerZion's Proven Poker Training for $7! From over 12+ years of playing poker, combined with techniques and tactics used to win over $500k+ in cash games, this the most comprehensive structured learning course on no-limit holdem. And it's only7$! All lessons include a combination of poker training videos, written and audio modules, quizzes and articles. LEARN MORE.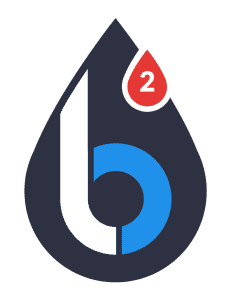 Leak Buster Software – Leak Buster is a poker software that interfaces with your Holdem Manager or PokerTracker database, and extracts key statistics about your play in order to find your largest poker leaks. Its unique scoring algorithm weighs the impact of your leak against average win-rates. And it suggests ways to correct those leaks through the use of videos (over 50) and written modules. LEARN MORE.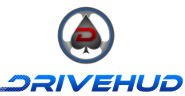 DriveHUD – DriveHUD is a poker database and HUD for your online poker play. It overlays a HUD on your online poker tables, and display vital stats about each opponent on your table. It tracks and records all of the hands that you play online. This allows you to review, re-play, filter, graph and analyze all of the hands you've played. So you can improve your poker game. LEARN MORE.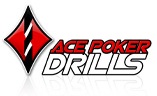 Ace Poker Drills – Ace Poker Drills is a poker training software that gives you a "flash card" style training for Odds and Outs, Equity, and Pre-Flop play. The Pre-Flop trainer will help you to easily recognize which hands to play in different positions. Odds and Outs trainer will get you to quickly calculate your odds and outs in various situations. Equity Trainer will quiz you on equity calculations for different hands. Then you can know your equity in any given scenario. LEARN MORE.