Professional poker does not always go to plan. Winning that million-dollar main event in a popular tournament does not always guarantee a stellar poker career.
In fact, it can be the turning point for your career, albeit negatively.
Throughout the years, there are prominent players who have won tens of millions of dollars only to blow it all in a couple of years. Read on for most famous players who went broke and penniless.
Stu Ungar
In his prime, Ungar was a poker prodigy thanks to his incredible IQ and photographic memory. In fact, he was so good that he won 3 WSOP final events; two in a space of two years, in 1980 and 1982, and one in 1997.
At that point, his career winnings were a staggering amount, almost eclipsing the 30 million mark.
However, due to his addiction to narcotics, cocaine to be specific, he blew off his entire winnings in just a short period of time.
A couple of years to his death, Ungar lived like a pauper. As a matter of fact, Ungar had no assets to his name at the time of his death.
Archie Karas
Archie Karas is another player who was on track to becoming a poker legend. Karas enjoyed a golden run from 1993 to 1995 when he managed to turn a $50 bankroll to a $40 million stack.
However, just like Ungar, he lost it all in a couple of years. On the bright side, he did not blow it all on drugs but wiped a sizable chunk of his winnings on the baccarat table.
Gavin Griffin
In 2004, Gavin Griffin was a young poker player sensation destined for greatness. His prowess was evident when he won a WSOP bracelet in 2004 which made him the youngest player at the time to ever win a WSOP bracelet.
In 2007, his star even shone brighter after winning an EPT event.
However, after his girlfriend was diagnosed with cancer, he donated most of his winnings to cancer research and pulled the curtains on his poker career.
Without a doubt, if the misfortune hadn't struck, he would have made one hell of a poker player.
David "chino" Rheem
David "Chino" Rheem is a controversial figure in poker circles. Chino was a few years ago recognized as a poker high roller netting hundreds of thousands of dollars.
However, his personality today has changed. If you are to ask a poker player who David Rheem is, he/she will describe him as the player with a crashing amount of debt.
Well, Rheem's borrowing habits only paint a picture of a man who is not able to keep up with his lifestyle.
Since he does not have a habit of paying his debts, he has been called out in the past by some of his debtors on public platforms. However, he has only managed to pay a fraction of the debts.
================================================================================
What we're all about at
We offer the highest EV poker software, and training tools available on the net. These are recommended and used by today's top poker players from the world. We've been doing this since 2009 with the emphasis on offering unique and creative poker software that will help any level of poker player be a more thoughtful and successful player at the table. We'd invite you to check these titles out:

PokerZion – Get Started with PokerZion's Proven Poker Training for $7! From over 12+ years of playing poker, combined with techniques and tactics used to win over $500k+ in cash games, this the most comprehensive structured learning course on no-limit holdem. And it's only7$! All lessons include a combination of poker training videos, written and audio modules, quizzes and articles. LEARN MORE.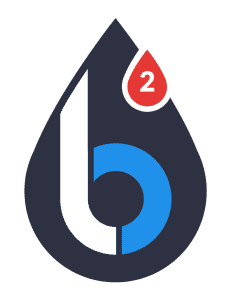 Leak Buster Software – Leak Buster is a poker software that interfaces with your Holdem Manager or PokerTracker database, and extracts key statistics about your play in order to find your largest poker leaks. Its unique scoring algorithm weighs the impact of your leak against average win-rates. And it suggests ways to correct those leaks through the use of videos (over 50) and written modules. LEARN MORE.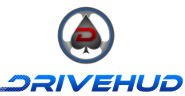 DriveHUD – DriveHUD is a poker database and HUD for your online poker play. It overlays a HUD on your online poker tables, and display vital stats about each opponent on your table. It tracks and records all of the hands that you play online. This allows you to review, re-play, filter, graph and analyze all of the hands you've played. So you can improve your poker game. LEARN MORE.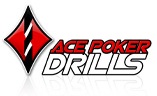 Ace Poker Drills – Ace Poker Drills is a poker training software that gives you a "flash card" style training for Odds and Outs, Equity, and Pre-Flop play. The Pre-Flop trainer will help you to easily recognize which hands to play in different positions. Odds and Outs trainer will get you to quickly calculate your odds and outs in various situations. Equity Trainer will quiz you on equity calculations for different hands. Then you can know your equity in any given scenario. LEARN MORE.