Poker Vlogs have been mushrooming everywhere. Some of the vlogs are high quality whereas others are just a waste of time. That's why here at AcePokerSolutions we have compiled an article on top poker Vlogs that you should watch.
Andrew Neeme poker Vlog
If you have been playing online poker for more than 3 years, you obviously know who Andrew Neeme is. Andrew is currently the best poker vlogger in existence. After releasing his first episode in 2016, he became an instant sensation and his viewership continues to rise with each new episode.
Andrew has managed to stay at the top of the pile by compiling quality poker content from top of the line poker rooms. He has managed to have 99% youtube approval rating which is quite remarkable.
At the moment, he has over 99K youtube subscribers – the third most by a poker vlogger, and his latest video has already amassed over 20k views in less than 12 hours. His video content includes both low stakes and high stakes cash games. In addition, he covers tournaments every now and then.
Daniel Negreanu vlog
Most of you know Daniel Negreanu as the professional poker player who commentates on every single hand he plays. Some of his opponents may dislike him for his talkative nature but on the felt, he is quite successful.
Additionally, over the years, he has proved to be a quality vlogger going by his viewership as well as the number of subscribers. At the moment, he has slightly over 250k subscribers and his latest video has over 13k views.
Most of his videos are on high roller events that he happens to participate in.
Therefore, on his vlog, you are more likely to stumble on a blow by blow video describing his past heroics. He also uploads non-poker content. For instance, over 4 months ago, he uploaded a series of fitness-related "Operation Get Sexy" videos.
Doug Polk vlog
Well, let's get real here. Doug Polk is undoubtedly the best poker vlogger when it comes to controversial subjects. Of late, he hasn't left anything to chance by going after Daniel Negreanu's jugular. Over the past few months, Negreanu and Polk have been at each other – a personal feud that is now threatening to spill over.
Controversy aside, Doug Polk has over 220K subscribers. His latest video, posted roughly three weeks ago, already has 158K views.
Doug is an all-around poker vlogger and his content ranges from personal poker escapades, high roller tournaments, poker strategies to his, well, personal feud with Daniel Negreanu.
==============================================================
We offer the highest EV poker software, and training tools available on the net. These are recommended and used by today's top poker players from the world. We've been doing this since 2009 with the emphasis on offering unique and creative poker software that will help any level of poker player be a more thoughtful and successful player at the table. We'd invite you to check these titles out:

PokerZion – Get Started with PokerZion's Proven Poker Training for $7! From over 12+ years of playing poker, combined with techniques and tactics used to win over $500k+ in cash games, this the most comprehensive structured learning course on no-limit holdem. And it's only7$! All lessons include a combination of poker training videos, written and audio modules, quizzes and articles.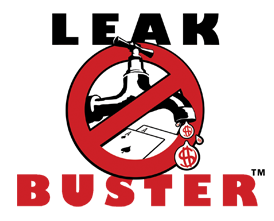 Leak Buster Software – Leak Buster is a poker software that interfaces with your Holdem Manager or PokerTracker database, and extracts key statistics about your play in order to find your largest poker leaks. Its unique scoring algorithm weighs the impact of your leak against average win-rates. And it suggests ways to correct those leaks through the use of videos (over 50) and written modules.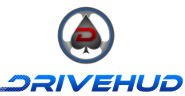 DriveHUD – DriveHUD is a poker database and HUD for your online poker play. It overlays a HUD on your online poker tables, and display vital stats about each opponent on your table. It tracks and records all of the hands that you play online. This allows you to review, re-play, filter, graph and analyze all of the hands you've played. So you can improve your poker game.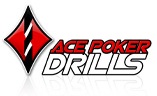 Ace Poker Drills – Ace Poker Drills is a poker training software that gives you a "flash card" style training for Odds and Outs, Equity, and Pre-Flop play. The Pre-Flop trainer will help you to easily recognize which hands to play in different positions. Odds and Outs trainer will get you to quickly calculate your odds and outs in various situations. Equity Trainer will quiz you on equity calculations for different hands. Then you can know your equity in any given scenario.