Poker, like any other money-driven venture, has had its fair share of scandals.
Over the years, players have lost money to unscrupulous individuals and scam poker rooms.
Read on for top 4 poker scandals that you need to know about.
Top 4 poker scandals that you need to know about
Black Friday
On 11th April 2011, a scandal of monumental proportions rocked the poker community. Three online poker rooms were indicted by the Federal Bureau of Investigation for operating illegal gambling business and Violations of the UIGEA.
PokerStars, Full Tilt Poker, and Absolute Poker found themselves in the thick of things for offering online poker to US players without a license. Interestingly, Absolute Poker was the first to close shop after it declared bankruptcy followed by Full Tilt; taking millions of players' money with them. Also, it is alleged that Chris Ferguson played a vital role in Full Tilt's demise.
PokerStars was the only company that pulled all stops to pay their players.
Absolute Poker and UltimateBet Superuser scandal
Another scandal that shook the poker community is the Superuser scandal in 2007. After an insane amount of bad beats, players started accusing the poker rooms of having superuser accounts.
A superuser account could see hole cards of other players.
It didn't take long before Absolute Poker came out clean and acknowledged the existence of superuser accounts on its platform. The site was compelled to pay a hefty fine and reimbursed players to a tune of $1.6 million.
Lock Poker Smash and Grab
Lock Poker pulled off the traditional smash and grab routine on poker players. 1 year prior to the demise of the online poker room, processing of withdrawals was stopped. However, deposits could be processed seamlessly.
The online poker room later closed shop with over $15 million players' money. It is believed that Larsen, the owner of the poker room, had used players' money to fund her expensive lifestyle. The allegations were later confirmed by Shane Bridges – Lock Poker's former spokesman.
Isildur1 huge loss to Brian Hastings
Well, losing money is not a scandal but events leading up to the loss may be scandalous. To Isildur1, December 8, 2009, maybe forever etched in his memory after losing 44.2 million to Hastings, albeit in a suspicious manner.
After a brief investigation, it was discovered that Hastings in cohort with other players data mined over 30,000 Isildur1's hands and devised a strategy that led to the huge loss. Even after the discovery, Isildur1 was not able to get his $4.2 million back. Additionally, Hastings only got a 30-day suspension from PokerStars.
Our list for top 4 poker scandals that you need to know has come to an end. If you know of a scandal that you believe should have made our list, let us know in the comments section.
================================================================================
What we're all about at
We offer the highest EV poker software, and training tools available on the net. These are recommended and used by today's top poker players from the world. We've been doing this since 2009 with the emphasis on offering unique and creative poker software that will help any level of poker player be a more thoughtful and successful player at the table. We'd invite you to check these titles out:

PokerZion – Get Started with PokerZion's Proven Poker Training for $7! From over 12+ years of playing poker, combined with techniques and tactics used to win over $500k+ in cash games, this the most comprehensive structured learning course on no-limit holdem. And it's only7$! All lessons include a combination of poker training videos, written and audio modules, quizzes and articles. LEARN MORE.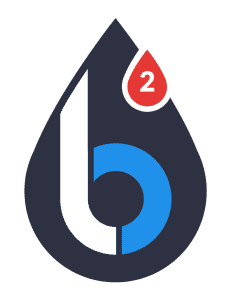 Leak Buster Software – Leak Buster is a poker software that interfaces with your Holdem Manager or PokerTracker database, and extracts key statistics about your play in order to find your largest poker leaks. Its unique scoring algorithm weighs the impact of your leak against average win-rates. And it suggests ways to correct those leaks through the use of videos (over 50) and written modules. LEARN MORE.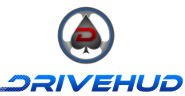 DriveHUD – DriveHUD is a poker database and HUD for your online poker play. It overlays a HUD on your online poker tables, and display vital stats about each opponent on your table. It tracks and records all of the hands that you play online. This allows you to review, re-play, filter, graph and analyze all of the hands you've played. So you can improve your poker game. LEARN MORE.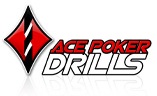 Ace Poker Drills – Ace Poker Drills is a poker training software that gives you a "flash card" style training for Odds and Outs, Equity, and Pre-Flop play. The Pre-Flop trainer will help you to easily recognize which hands to play in different positions. Odds and Outs trainer will get you to quickly calculate your odds and outs in various situations. Equity Trainer will quiz you on equity calculations for different hands. Then you can know your equity in any given scenario. LEARN MORE.