Twitch is the best streaming platform where millions of people watch live streams of eSports competitions, poker matches, and gaming.
Following the best poker streams on Twitch will let you learn and feel the real dynamics of Poker. You can watch the electrifying poker matches and updates on Twitch by following the best Poker channels described in this article.
Runitup twitch channel was started by Jason Somerville, a legendary poker player with over $3.5 million to his name. The Runitup channel currently has 233,924 followers.
Runitup is undoubtedly the best poker twitch channel in existence today. The streaming content includes high-profile high-stakes cash games streams, live tournament streams, play-by-play reviews, and tournament highlights.
If you are looking for a twitch channel that broadcasts the whole day, then Runitup247 is your channel.
The fact that is it available every day for a whole week makes it one of the best poker twitch channels.
Similar to Runitup, the broadcasted client includes high profile tournaments, tournament highlights, and play-by-play reviews. Additionally, the broadcasts usually include footage of past tournaments.
You can always catch up on a tournament you missed on Runitup247.
LexVeldhuis twitch channel has grown exponentially to become one of the most popular poker streamers.
Actually, according to twitchmetrics, LexVeldhuis is the most-watched poker channel and the most-watched English poker channel In November 2019. Also, it is the 299th most-watched English channel overall.
Lex Veldhuis's tremendous success can be attributed to high quality and consistent content and an out-of-the-box approach. For instance, on Fridays, he mixes it up a little to include non-poker related content which is mostly PUBG game streams.
The channel has 188,912 followers.
Poker runs in Staples' family. The Staples are talented streamers who continue to build a huge following with their individual channels.
At the moment, Jaime Staples is one of the most consistent streamers on Twitch. He usually streams 5 days a week and his content is not only educational but is also entertaining.
Considering he is relatively new to Twitch, it is quite remarkable that he already has 127k followers. He joined twitch in 2014.
Even though his poker career appears to have stagnated, he is hitting it off on twitch.
PokerStars is one of the pioneers in twitch poker streaming. Their channel was established in 2007 and thanks to their high profile and quality streams, the channel has 218,338 followers.
Popular streams on the channel include online cash games, PSPC tournaments, and EPT series among others.
Innerpsycho is arguably the best non-English poker channel on twitch today.
The channel ranks an impressive 4th on November Most Watched Poker Channel list with just 94 live hours. Also, according to TwitchMetrics, it is the most-watched non-English poker channel. Innerpsycho was started in 2012.
MattStaples is a twitch channel run by none other than Matthew Staples himself.
The channel was created in 2015 and since then, he has never looked back. Matthew Staples is an older brother to Jaime Staples who is also a phenomenal twitch streamer. The channel has 67,850 followers.
The broadcasts include tournament streams, both online and live, as well as online cash games.
To close our list is the AllinPav channel which is taking poker twitch space by storm. The channel has over 53k followers and it was established in 2015. The channel mainly broadcasts online poker cash games but viewers are treated to a variety of other game streams.
================================================================================
What we're all about at
We offer the highest EV poker software, and training tools available on the net. These are recommended and used by today's top poker players from the world. We've been doing this since 2009 with the emphasis on offering unique and creative poker software that will help any level of poker player be a more thoughtful and successful player at the table. We'd invite you to check these titles out:

PokerZion – Get Started with PokerZion's Proven Poker Training for $7! From over 12+ years of playing poker, combined with techniques and tactics used to win over $500k+ in cash games, this the most comprehensive structured learning course on no-limit holdem. And it's only7$! All lessons include a combination of poker training videos, written and audio modules, quizzes and articles. LEARN MORE.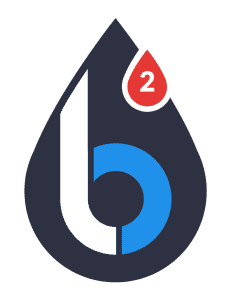 Leak Buster Software – Leak Buster is a poker software that interfaces with your Holdem Manager or PokerTracker database, and extracts key statistics about your play in order to find your largest poker leaks. Its unique scoring algorithm weighs the impact of your leak against average win-rates. And it suggests ways to correct those leaks through the use of videos (over 50) and written modules. LEARN MORE.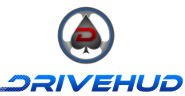 DriveHUD – DriveHUD is a poker database and HUD for your online poker play. It overlays a HUD on your online poker tables, and display vital stats about each opponent on your table. It tracks and records all of the hands that you play online. This allows you to review, re-play, filter, graph and analyze all of the hands you've played. So you can improve your poker game. LEARN MORE.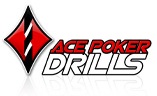 Ace Poker Drills – Ace Poker Drills is a poker training software that gives you a "flash card" style training for Odds and Outs, Equity, and Pre-Flop play. The Pre-Flop trainer will help you to easily recognize which hands to play in different positions. Odds and Outs trainer will get you to quickly calculate your odds and outs in various situations. Equity Trainer will quiz you on equity calculations for different hands. Then you can know your equity in any given scenario. LEARN MORE.